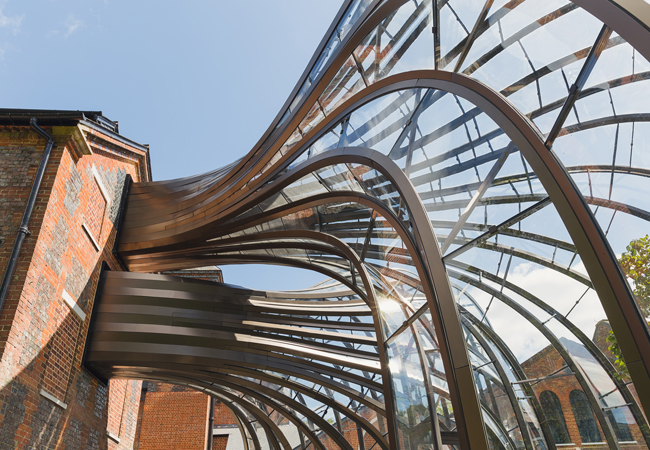 The Society of Façade Engineering's international competition, FACADE2016, is designed to recognise, reward and promote excellence in façade design, engineering and application.
Entries are welcomed from individuals, companies and project teams, for any contract completed between 31 December 2014 and 31 December 2015 that has not previously been entered.
There are three awards for Façade of the Year in 2016 in the categories New Build, Refurbishment and Innovation.
Outstanding Façade Innovation 2015 was awarded jointly to Arup and Bellapart for the Bombay Sapphire Distillery (pictured).
The winners will be announced to an audience of leading architects and building engineers at the Glass Supper, on 1 December. For more information and to enter, visit the Society of Façade Engineering website.