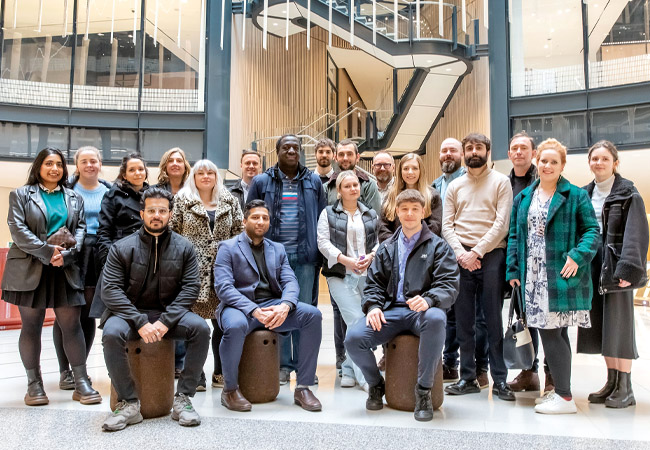 ChapmanBDSP was the 2021 Employer of the Year
Six employers have been shortlisted for the CIBSE Employer of the Year award for their dedication and commitment to supporting and developing young engineers.
Those on the list have each demonstrated how they nurture, encourage and boost the development of their early years engineers.
The award is split into three categories for small, medium and large companies, and there is an overall winner. Employers were asked to demonstrate how they place young engineers at the centre of their business and invest in their career progression, with clear strategies for recruiting, nurturing and empowering them.
Fairheat and Rybka have been shortlisted in the small company category, CPW and Elementa Consulting in the medium company section, and Aecom and Hoare Lea in the large company category.
'This year's Employer of the Year was packed full of employers who really care about the sector and promoting talent, whether that's through accredited training schemes, creating their own college, promoting in-house talent or training on the job,' said the judges.
In CIBSE's 125th anniversary year, the Employer of the Year awards form part of the CIBSE Young Engineers Awards, which also include the CIBSE ASHRAE Graduate of the Year and CIBSE Apprentice of the Year.
Collectively, they shine a spotlight on the pool of new talent and future leaders who are vital to the future of our industry, while celebrating those who champion, mentor and support them.
Winners will be unveiled on 11 October, at the Young Engineers Awards event at RIBA London, in partnership with CIBSE Patrons, and sponsored by ACV, Ideal Heating, Lochinvar, Swegon and Viega.
● For full details go to www.cibse.org/yea