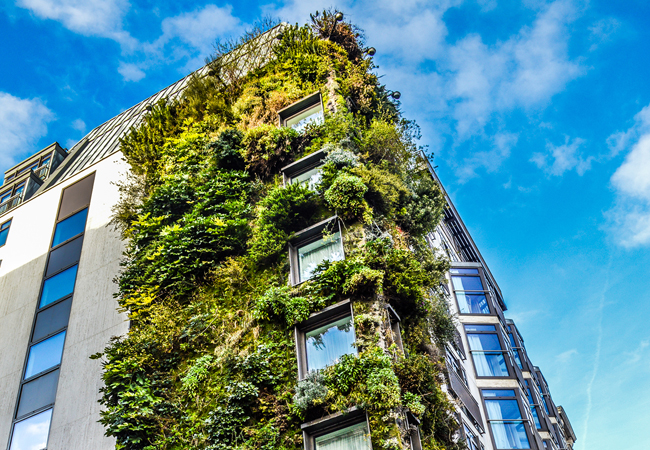 CIBSE, in partnership with the ARCC network, will coordinate the 2017 design challenge on the use of green infrastructure as a building service.
The challenge will be looking for designs that demonstrate how indoor and outdoor green infrastructure can contribute to the health, wellbeing and productivity of staff, while simultaneously improving the building's energy efficiency and climatic resilience.
The interaction of indoor plants with heating, cooling, acoustic management, air quality, staff productivity and wellbeing is an exciting and growing area of research; benefits of green infrastructure don't need to remain outside the building entrance.
The design challenge will be launched at London venue Ecobuild – which is being held at ExCel from 7-9 March – and is open to individuals or teams, students, practitioners, and researchers.
The deadline for submission of entries is 8 May, and the winning designs will be exhibited during Green Sky Thinking Week, from 15-19 May.
For more information about the challenge visit the ARCC Network.