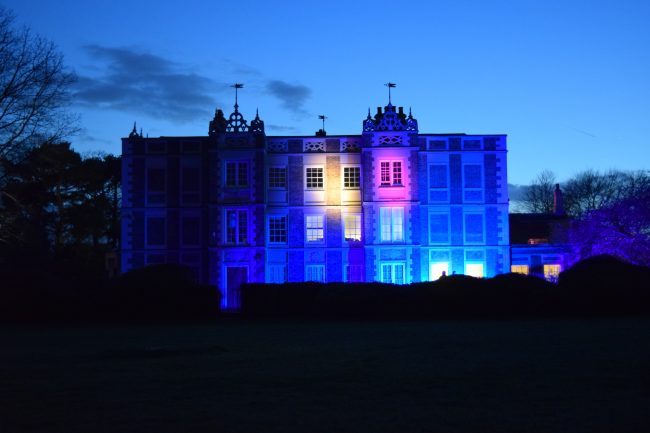 A team from Rose Bruford College celebrated two victories at the annual Ready Steady Light event, organised by the Society of Light and Lighting (SLL). The competition took place at Rose Bruford College, Sidcup, in March, where nine teams designed and set up temporary exterior installations, with a range of equipment, in only 180 minutes.
Rose Bruford College won the Technical and Artistic Awards, with Arup being highly commended in both categories. The team from DPA won the Peer Award.
Each team was allocated, at random, a site around the campus. Focusing on a return to basic engineering and design, they lit each site in its natural state with designated equipment, having to overcome challenges without a budget and within time constraints. Each team was led by an SLL member, with newcomers encouraged to take part.
Ready Steady Light is held in partnership with Rose Bruford College and supported by the International Association of Lighting Designers and Philips, Lee Filters, Whitelight, SGM and Erco.