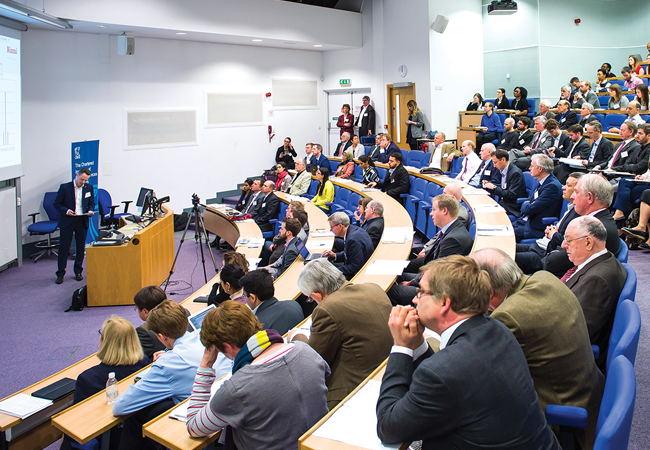 The 9th CIBSE Technical Symposium will be held in Sheffield next month, offering the opportunity to hear about the latest building services research, including on digital engineering. Below are four papers being considered for inclusion.
Obstacles facing BIM implementation – Sara Ibrahim, Mirage Architectural and Engineering Consultant
This review considers obstacles to BIM implementation and explains how owners, clients and non-technical managers can help to overcome some of these.
It addresses concerns about the cost and effectiveness of BIM, illustrating how it shifts the balance of overall life-cycle costs to the design and construction stages, significantly reducing a building's post-construction operation, maintenance and other running costs – which can account for 80% of total life-cycle costs.
There is still some resistance to BIM from business owners and managers who may not fully understand or appreciate the complete project life-cycle benefits – and cost savings – it can achieve. This review explains the benefits BIM can bring to all in the industry.
Fault detection and localisation using IFC: a case study of BIM-based visualisation of BAS-related faults – Fatin Abdoul-Wali,University of Sheffield
This paper explores issues around fault detection and localisation, using cross-referencing of data between BIM systems and building automation systems (BAS).
BIM integration with BAS still has limitations associated with fault-detection strategies related to building services systems such as HVAC. As different components within a complex HVAC system may manifest similar symptoms for a reported problem, the fault-detection process may be aided by accurate visualisation information.
This paper develops an ontology-enriched IFC for fault detection and localisation, enabling BIM-based visualisation and assessment of BAS components in terms of forward and backward fault propagation. It presents a building case study by exploiting the BIM model semantics in developing a computational method for data retrieval and visualisation on the basis of IFC content and knowledge-based diagnostic rules.
Digital engineering, data analytics and model calibration – the future of building operation? – Darragh Gleeson, IES
This paper investigates the role operational building data can play alongside advanced analytic and 3D energy modelling traditionally only used in the design stage. It considers whether digital engineering concepts and existing design models can be applied in operation to improve performance.
Building energy modelling calibration is a complex task requiring expert knowledge. However, a calibrated operational model of a building can be used to identify control issues, test which improvement or retrofit strategies will yield the best results, and measure/verify results. In practice, and for a number of reasons, model calibration is rarely done. When it is, the level of data available dictates the level of accuracy that can be achieved.
This paper explores the challenges, considerations, potential results and possible applications of the latest building services digital technology and data analytics to improve performance.
When is a building smart? – Dan Cash, University of the West of England
This opinion paper discusses the current status of artificial intelligence (AI) and the opportunities and challenges digital technology and machine learning bring to building services design.
Human behaviour within buildings is responsible for a significant amount of the energy use. This leads to a drive for controls to be intuitive and users to be taught how to use them.
An alternative approach would be to remove control from humans and allow AI to operate the building. Machine learning would optimise operation, to maximise comfort and productivity while minimising energy consumption. This requires a fundamental rethink about how buildings are designed, particularly with regard to data-based systems – such as building management, security and lighting controls – and the integration of control and data monitoring systems.
The 2019 CIBSE Technical Symposium takes place at the University of Sheffield from 25-26 April
Book places here.