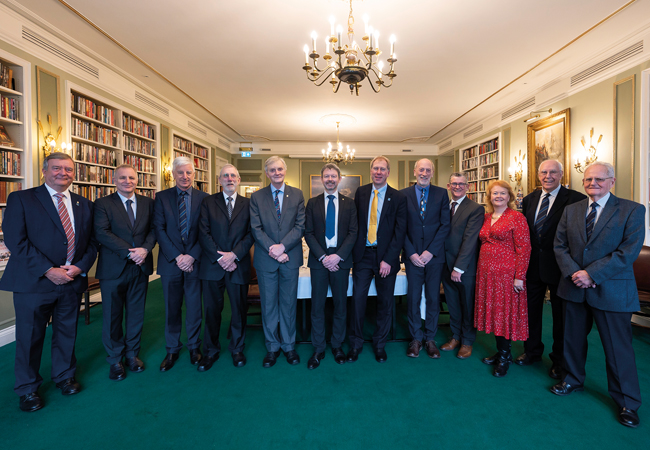 The CIBSE Past Presidents' Luncheon took place for the first time in three years last month.
The event was held at London's Army & Navy Club and was hosted by immediate past President Kevin Kelly.
Pictured from left: Vince Arnold, Stephen Lisk, Mike Simpson, David Hughes,  David Fisk, Kevin Mitchell, President-elect Adrian Catchpole, Andy Ford, Kevin Kelly, Ruth Carter, Alec Moir, and Doug Oughton.