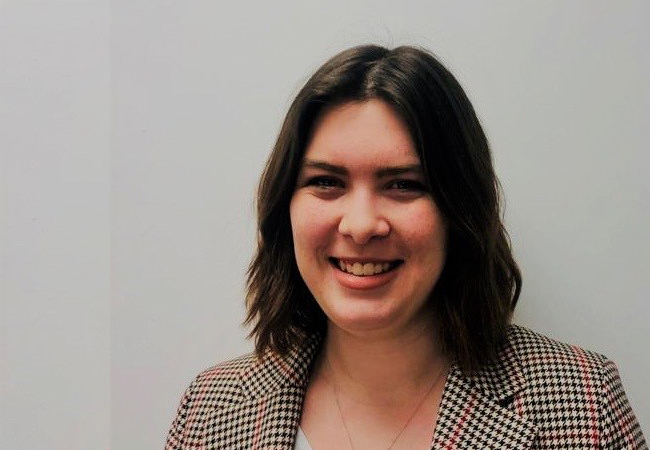 Jennifer Cox
The European Women in Construction & Engineering Awards celebrate the achievements of women in the sectors – and eight CIBSE members have made the 2021 shortlist in the following categories:
Best Woman Electrical and Mechanical Engineer: Emilia Targonska, senior mechanical engineer, Foster + Partners; Victoria Stephens, engineering associate, BDP; Mary-Ann Clarke, regional
director, Aecom.
Best Woman in Environment and Sustainability: Gemma Taylor, sustainability adviser, Department for Education.
Best Woman in Digital Innovation: Janine Gibson, digital engineering lead, BDP.
Best Young Woman Engineer: Jennifer Cox, electrical engineer, Aecom.
Best Woman Consultant: Zara Edwards, associate director, Aecom.
Best Male Mentor: Mike Burton, director, Aecom.
Three of those shortlisted have been recognised in the CIBSE Young Engineers Awards, with Cox named CIBSE Graduate of the Year in 2020 and Targonska in 2014, and Taylor taking third place in 2018.
Congratulations to everyone who has been shortlisted – and the best of luck.
● For the full shortlist, visit: wiceawards.com/2021-finalists.html
Winners will be announced at an awards dinner, which is expected to take place in May