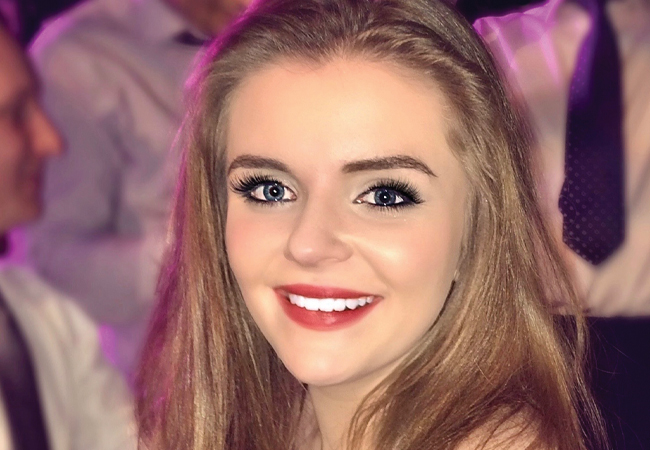 Underlining its commitment to encourage a diverse cohort of young engineers, CIBSE has introduced new categories for apprentices for its Young Engineers Awards 2021.
An apprenticeship category was included for the first time in 2020, but this year's awards included separate recognition for Apprentice of the Year – Technician (level 3-4) and Apprentice of the Year – Degree (level 5-7).
The move supports CIBSE's strategy to improve recognition of the range of routes into the industry and to celebrate emerging talent.
Megan Whitbread, an apprentice electrical engineer at Troup Bywaters + Anders, was the first winner of the CIBSE Apprentice of the Year award. In her entry video, she described building services engineering as an exceptional career where you 'can make a difference in so many ways'.
The award, together with the Graduate of the Year and Employer of the Year awards, forms part of the CIBSE Young Engineers Awards, which are open for entry.
CIBSE President Kevin Kelly said: 'The future of our profession lies in the hands of new recruits. Creating safe, healthy, carbon-neutral and climate-supporting cities of tomorrow will only be possible if exceptional new talent is recognised and supported – and this talent will emerge from multiple routes and backgrounds that must be welcomed into an inclusive and diverse culture.'
With categories for small, medium and large companies, the Employer Award asks firms to demonstrate how they put young engineers at the centre of the business and invest in their career progression.
The CIBSE ASHRAE Group Graduate Award challenges finalists to show their presentation skills in front of a panel of industry judges.
Any engineer who has graduated in a building services-related field in the past two years, either at undergraduate or postgraduate level, is eligible to take part.
The CIBSE Young Engineers Awards 2021 – delivered in partnership with CIBSE Patrons and sponsored by Ideal Heating, ACV and Swegon – will take place online on 14 October.
Entries must be received by 30 July 2021.
Visit www.cibse.org/yea