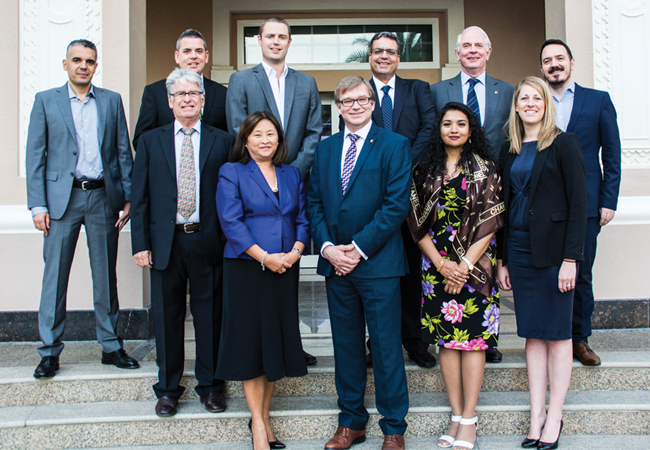 CIBSE has gained a licence from the Dubai Association Chamber to operate as an official region in the United Arab Emirates (UAE).
A milestone for both the local committee in the UAE and for CIBSE, this is the first new region to launch in 29 years, following a great deal of work by the UAE committee and staff support.
CIBSE would like to extend its thanks to all those who contributed in the past and to the current committee. Further work can now be done to support members and prospective members in the country with technical events and conferences.
ChewPieng Ryan, Arup associate and current UAE committee chair, said: 'This is a great achievement for CIBSE in the UAE and now allows us, as a committee, to support members who live here with more technical networking events, and gain traction locally with companies as well as local institutions and government bodies.'
The UAE construction industry continues to grow at a phenomenal rate with ongoing projects, investment into green open spaces and strong government support, with increasing emphasis on quality standards, efficiency and excellence.
Building designs are in the forefront of implementing sustainability and green system accreditation, and there is huge movement on research and innovation in clean energy in the Middle East.
A dinner for 200 people was held on 21 April at The Westin Hotel to celebrate the launch of the UAE region. Saeed Al Abaar, Emirates Green Building Council chair, gave the keynote speech entitled 'The role of UAE buildings in a post COP21 world'.
Nick Mead, CIBSE immediate past President, who attended the launch, said: 'There are more than 300 members based in the UAE and we need to ensure that we are able to serve members outside the UK – the licence in the UAE will now help us to do this. There is a lot of opportunity in the UAE in terms of membership and sharing and delivering knowledge, as well as development of country specific guides and technical memorandum.'