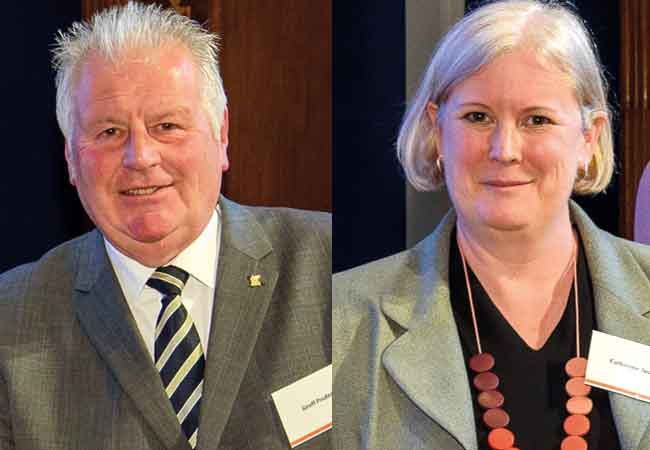 Professor Catherine Noakes and Geoff Prudence CEng FCIBSE have been awarded Honorary Fellowships of CIBSE in recognition of their contributions to the industry.
Noakes, professor of environmental engineering for buildings at Leeds University, was recognised for her contribution to research on indoor air quality and the control of airborne infection. She is one of the world's leading experts on ventilation and the transmission and control of airborne infection.
Dr Christopher Iddon, chair of the CIBSE Natural Ventilation Group, reading her citation, said: 'The importance of good indoor environments has never been so prominent in public discourse and Professor Noakes has helped raise this public knowledge through her many appearances on national news and radio shows. It is this lifetime of work and her recent dedication to the national efforts during the pandemic, that led to the CIBSE Natural Ventilation Special Interest Group proposing Cath for an honorary lifetime CIBSE membership.'
Much of Noakes' work has gone on to inform CIBSE and government guidance. Specifically, she supported CIBSE in producing guidance on ventilation for Covid-19 and she has contributed to the World Health Organization guidelines on ventilation to control the virus.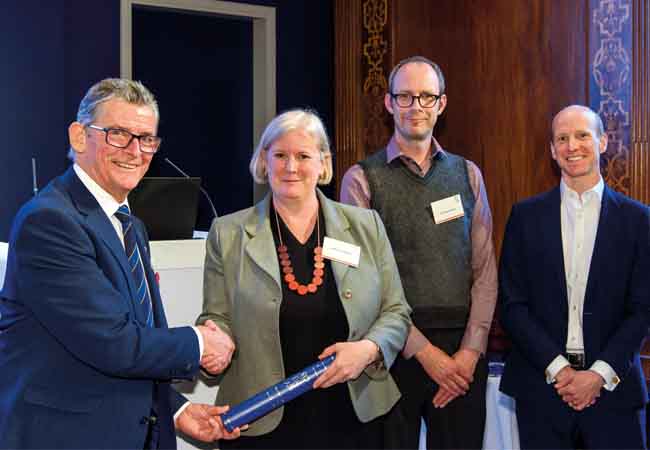 Noakes' knowledge of ventilation and infection transmission led her to becoming one of the government's key scientific advisers on Covid-19. In recognition of her work, she was made an OBE in September 2020.
Prudence, sector leader and chair of the CIBSE Facilities Management Group, was recognised for his consistent and outstanding contribution to supporting the facilities management sector. He was lead author of the CIBSE Guide M Maintenance Strategy in 1996, 2005 and 2014.
In the most recent version of Guide M, he oversaw the introduction of various innovations, including asset life-cycles – a full list of economic life expectancies.
The latest version has had a significant and positive impact on the industry. Prudence has consistently contributed to the development of CIBSE guidance, leading the production of documentation, events and writing standards.
In delivering his citation, David Stevens CEng FCIBSE MSLL, said: 'Over the past 30 years, it is abundantly clear that Geoff has strived to develop the industry and individuals wherever he can. His passionate and engaging style, and effective sector leadership, led to him being awarded the Silver Medal by CIBSE in 2010.'
Prudence has been involved with the CIBSE Facilities Management Group since its inception in the 1990s and has been the group's active chair since 2003.
He and Noakes received their awards at the CIBSE AGM on 5 May.