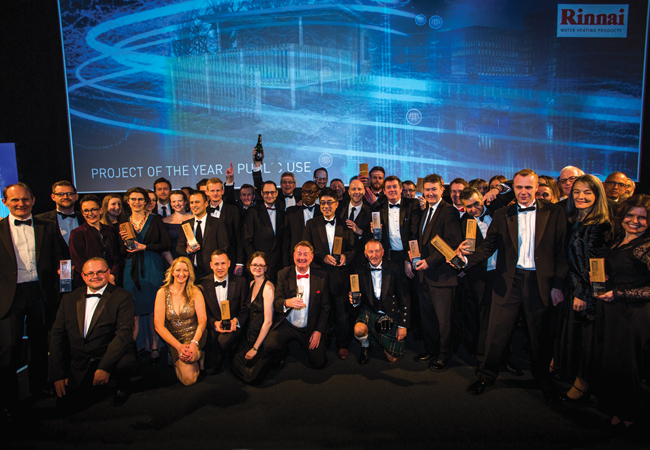 Building Performance Awards 2017 winners
The 2017 CIBSE Building Performance Awards have been crowned Membership Event of the Year at the MemCom awards  in London.
Held annually, the awards are  widely recognised as the most prestigious accolades in the built environment industry, and are  the only ones that ask for a whole year's evidence of measured performance data.
The MemCom judges praised the overall organisation and quality of the awards, but singled out the expert judging panel and  the diverse range of entries that they attracted.
Particular acclaim was given to the newly introduced Test of Time Award – this year won by British Land – which recognises  the continued achievements of previous winners.
The judges also noted the way the competition has evolved over the past decade, with changing categories and award titles to take account of new developments in a fast-moving sector.
Lucinda Watt, head of marketing at CIBSE, said: 'A huge amount of effort and teamwork goes into the awards, and it is particularly  fitting that we are celebrating this achievement on our tenth anniversary.'
Also recognised alongside CIBSE was membership communications consultancy Redactive, which supported the planning and  logistics of the awards in 2017.
Entries are now open for the Building Performance Awards 2018, with the ceremony taking place on 6 February 2018, at the  Grosvenor House Hotel, London. For more details on how to enter visit the Building Performance Awards website.