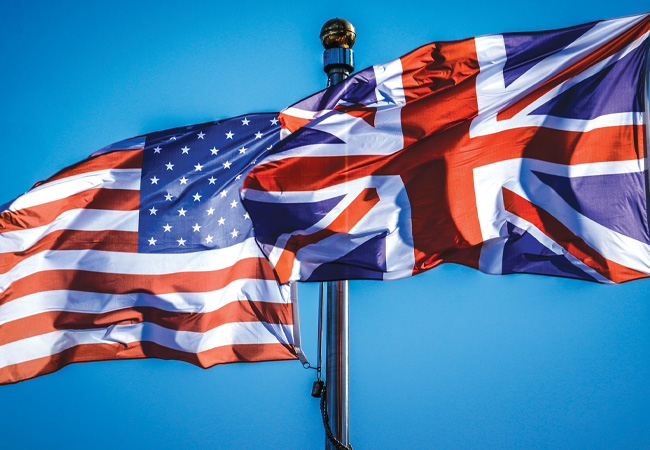 Credit: iStock
CIBSE has signed a refreshed strategic partnership agreement (SPA) with the ASHRAE to further develop the organisations' working relationship and reinforce benefits to members and the society at large.
The SPA will create a roadmap to advance and promote the mutual interests of CIBSE and ASHRAE, with a practical commitment to work together on activities that serve their respective memberships and the wider public, and promote a more sustainable world.
Joint initiatives will aim to accelerate the progression of digital technologies and virtual design and construction, to improve the resilience of buildings and occupants' health in an increasingly challenging climate.
The newly signed SPA has already created a working group between the two organisations to enhance collaboration and communication, and to drive forward technological and sociological initiatives.
This group will also examine measures to: mitigate against pandemic threats; deliver fair, universal access to safe and healthy built environments; and improve equality, diversity and opportunity in the building services industry.
In practical terms, the agreement strengthens the relationship between, and global reach of, the two organisations, improving the quality of services and output in the home markets, while reducing costs and overlap. More widely, the organisations can improve offerings through a coordinated approach.
Signing the agreement, CIBSE President Stuart MacPherson said: 'We are delighted to strengthen the long-standing relationship between our organisations. The increasing local and global challenges of maintaining safe, healthy and efficient built environments marks this as a particularly auspicious time to share knowledge ad expertise.'
ASHRAE president, Charles E Gulledge III, said: 'Our continued collaboration with CIBSE provides a meaningful opportunity to coordinate efforts on innovative technologies and resources to advance the growth of the built environment. We value this partnership with CIBSE and are excited to leverage this collaboration to move the industry and buildings towards a more sustainable future.'
About CIBSE and ASHRAE
Founded in 1897, CIBSE is the professional body that supports the science, art and practice of building services engineering for the public benefit, by providing members and the public with first-class information and education services, and promoting the spirit of fellowship that guides our work.
Founded in 1894, ASHRAE, Atlanta, Georgia, advances the arts and sciences of heating ventilating, air conditioning and refrigeration to serve humanity and promote a sustainable world.