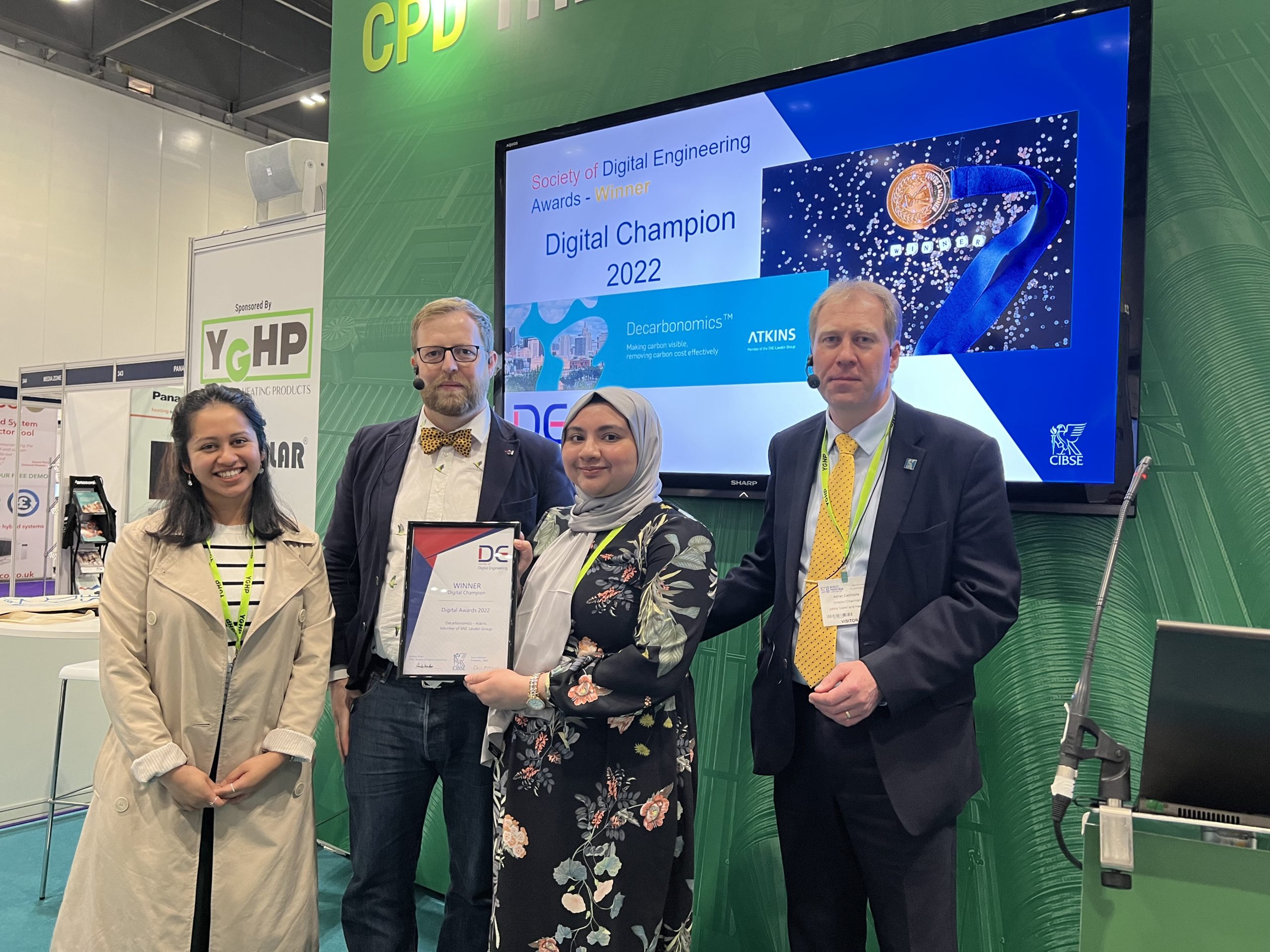 The winners of the Society of Digital Engineering (SDE) Awards were unveiled at Build2Perform Live in November.
The awards celebrate excellence in digital engineering across built environment professionals, recognising those who are contributing to digitalisation, including technicians, engineers and designers.
This year's categories celebrated projects and collaboration; processes and application; and the best contractor, consultancy, manufacturer, and digital engineer.
Carl Collins, head of digital engineering at CIBSE, said: 'The judges were very impressed with the quality and breadth of entries this year. We would like to congratulate all our winners and those shortlisted, with a special mention to the Atkins team for their Decarbonomics entry, which won overall Digital Engineering Champion."
All the category winners are judged to find the overall champion – the entry that judges felt best exemplifies what the SDE represents in terms of contribution to the industry.
2022 SDE Award winners:
Best process and its application
● 1st: Atkins Member of the SNC Lavalin Group – Decarbonomics
● 2nd: Hydrock – Hydrock Digital Toolbar
Best project and collaboration
● 1st: Buro Happold – Museum of the Future
● 2nd: Cundall – The Storm Rollercoaster
Best consultancy
● 1st: Buro Happold
● 2nd: Red Engineering
Best contractor
● Kane Group
Best manufacturer
● 1st: Schindler Elevator
● 2nd: Legrand Electric
Best digital engineer
● 1st: Mateusz Lukasiewicz – KEO International Consultants
● 2nd: Matt Crunden – Legrand Electric
Digital champion 2022
● Atkins Member of the SNC Lavalin Group – Decarbonomics
For more about the SDE Awards and the full 2022 shortlist, visit the CIBSE website at:
www.cibse.org/get-involved/societies/society-of-digital-engineering-sde/sde-digital-awards-2022