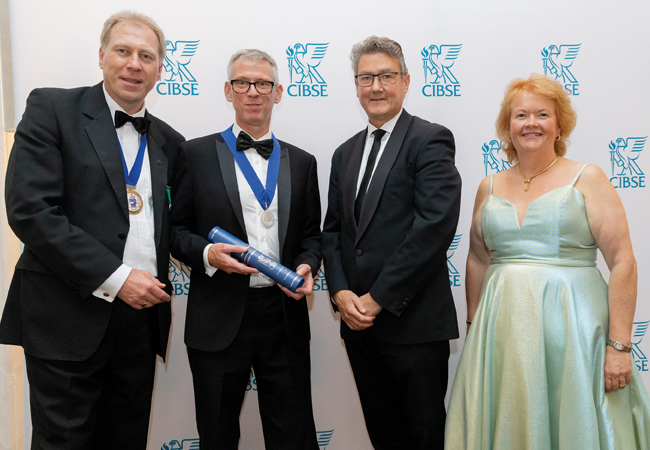 Steve Vaughan is awarded a silver medal, alongside Mike Burton, who read his citation
One Gold, five Silver and six Bronze medals have been presented to CIBSE members for their outstanding contribution to the Institution and the building services industry.
They were among the accolades handed out at the 2023 President's Awards Dinner, which was held at the Waldorf Hilton hotel, London, last month. CIBSE members, authors, education establishments and CIBSE Journal editor Alex Smith were all in attendance.
Adrian Catchpole, CIBSE President, said: 'The awards showcase the remarkable talent, innovation, and dedication that is embodied within the CIBSE community.'
Stuart MacPherson received a Gold medal, CIBSE's highest accolade, for his long-standing service. He has had a number of integral roles on the Board of Trustees, including President and honorary treasurer.
Silver medals were awarded to Vince Arnold, Lynne Jack, Pat Lehane, Frank Mills, and Steve Vaughan.
Arnold, the current honorary treasurer, has been on the CIBSE Board since 2020, and chair of the Membership and Registration Panel for 12 years. Since the Grenfell Tower tragedy, he has served on a number of committees and strategy groups, and has been a key participant in CIBSE's work to develop competence criteria for building services for the new contextualised register.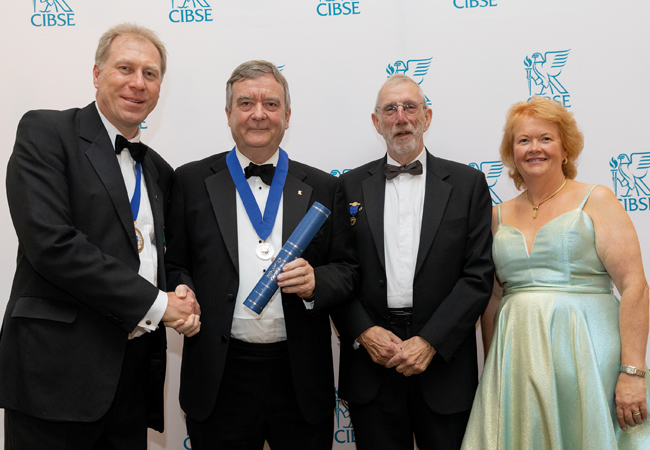 Vince Arnold receives a silver medal, alongside David Hughes who read his citation
Mills entered the industry as a Haden Young trainee – working on the new St George's Hospital, Tooting, in 1968 – and became a CIBSE member in 1971. He was chair of the North West Region Committee, and instrumental in establishing the CIBSE Healthcare Group.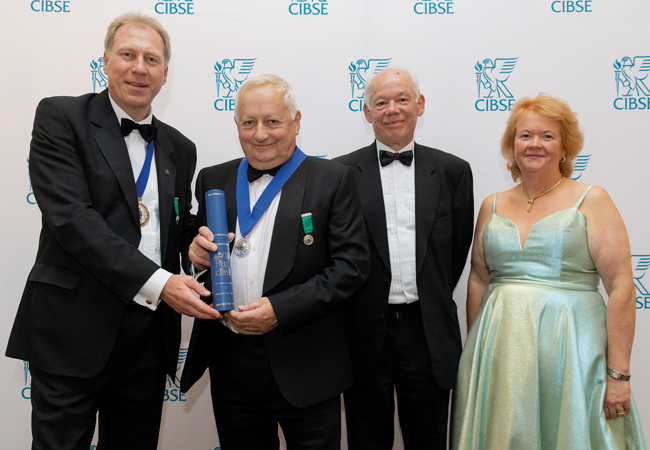 Frank Mills (second left) receives a silver medal from CIBSE President Adrian Catchpole. His citation was read by Steve Clifford, to his left, alongside CIBSE CEO Ruth Carter
Vaughan, a chartered engineer and technical director at Aecom, leads a 19-person public health and fire protection team. He has been a member of the Society of Public Health Engineers (SoPHE) for more than 25 years, and was chair in 2015, helping to grow the membership and relaunching the SoPHE
Journal.
MacPherson, Jack, a past president of CIBSE and SoPHE, and Lehane, a former CIBSE Ireland regional committee member, were unable to attend the dinner and will receive their medals at a later date.
In recognition of service to their Regions, Bronze medals were awarded to: Malcolm  Atherton, Eric Benton, Jeremy Cockroft, David Frank, Chia Huay Lau, and Martin Trentham.
CIBSE Journal editor Alex Smith also received recognition, with a President's Commendation for the pivotal role he plays in shaping CIBSE's presence on the international stage.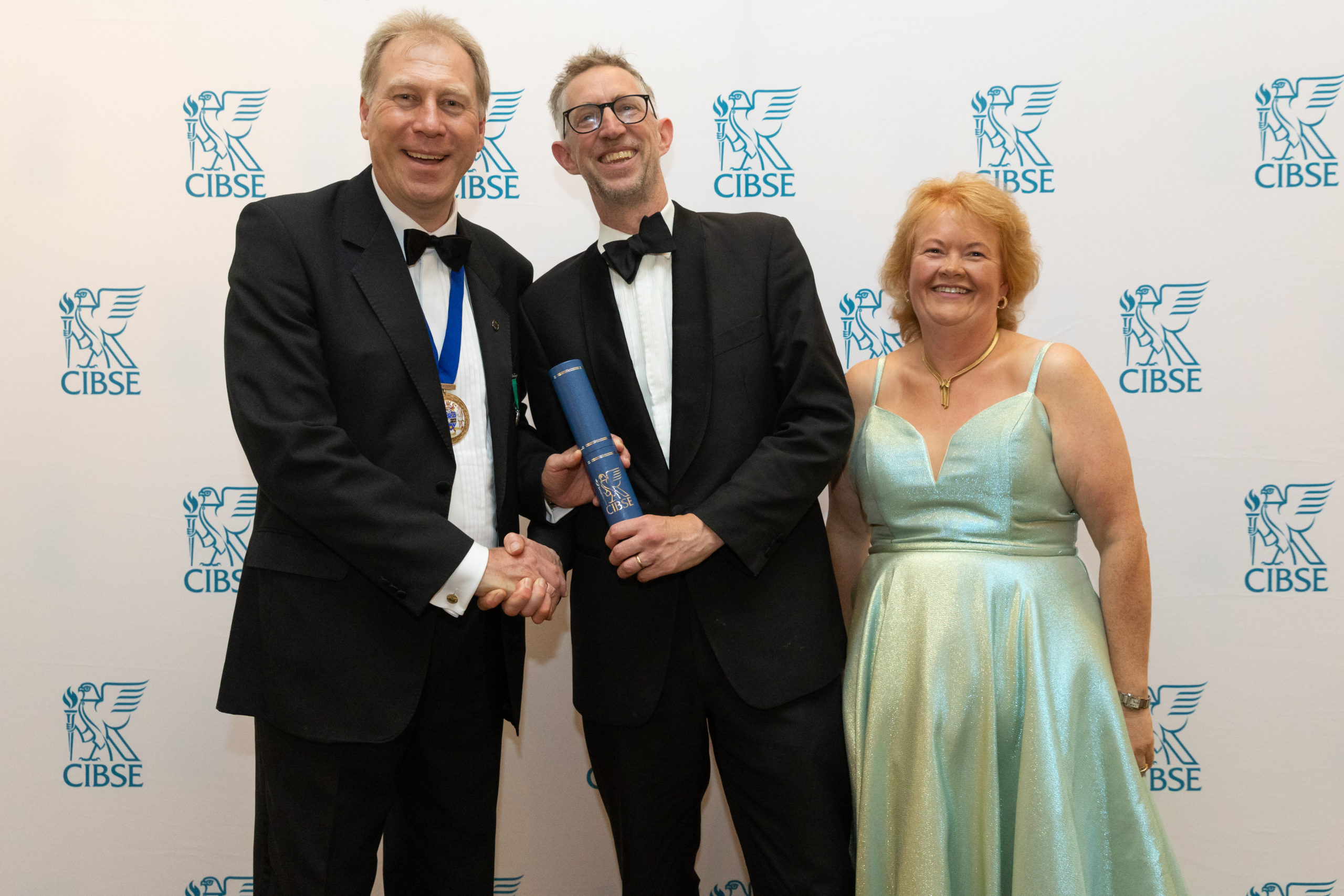 Alex Smith also received recognition, with a President's Commendation
Ibrahim Qadir received the 2023 Ken Dale Bursary, and the Happold Brilliant Award – which recognises excellence in the teaching of building services engineering – was presented to the Hong Kong Polytechnic Institute.