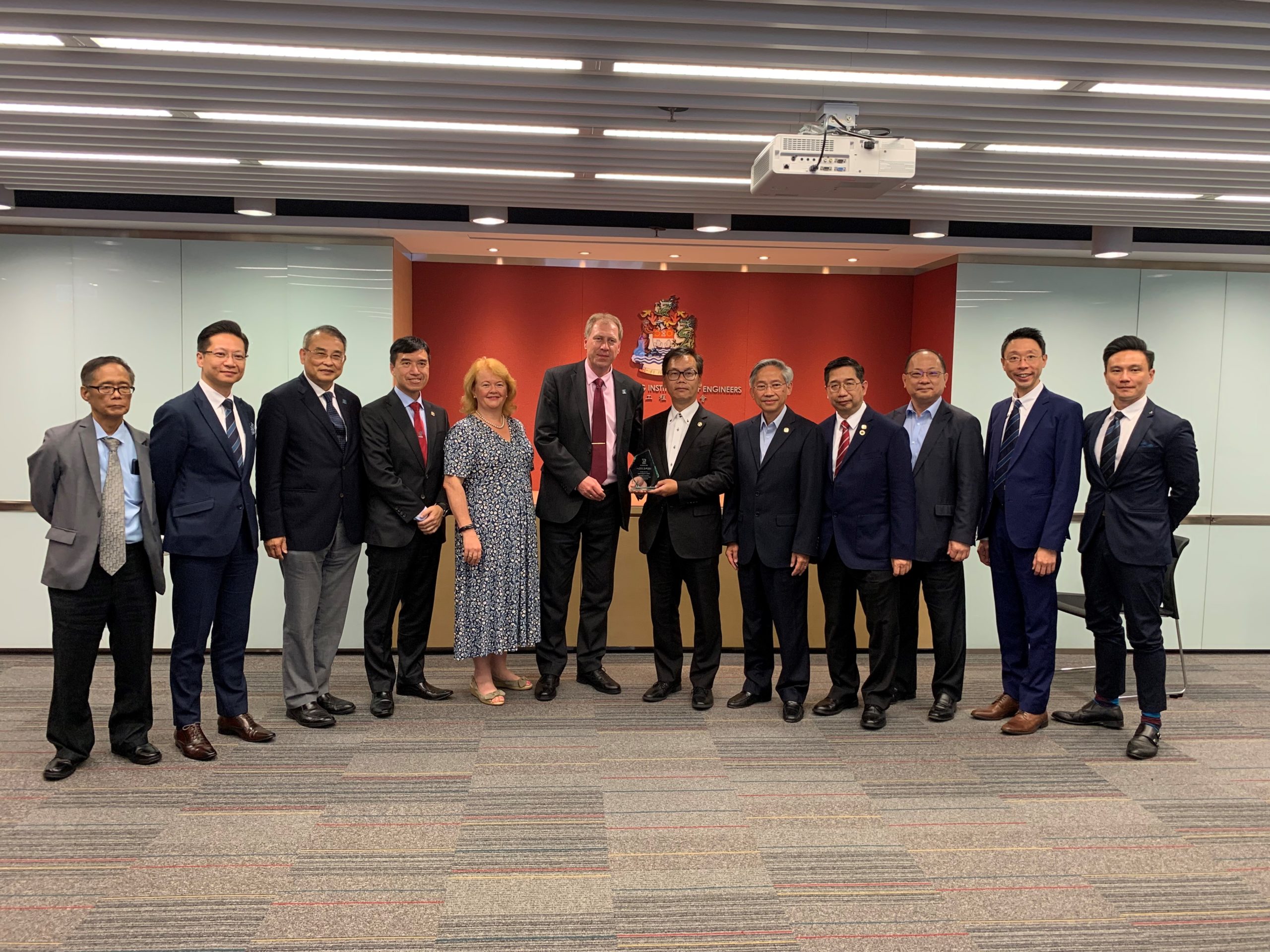 As part of CIBSE's commitment to strengthening international reach, Adrian Catchpole, CIBSE President-elect, and Ruth Carter, CIBSE CEO, visited Hong Kong in November.
The trip was timed to coincide with the City for Future: Journey to Carbon Neutral Building symposium, organised jointly by CIBSE Hong Kong, the Hong Kong Institution of Engineers (HKIE), and ASHRAE Hong Kong.
Delivering the opening keynote speech, Catchpole spoke of the collective and global responsibility to achieve net zero carbon.
He referenced CIBSE's work in supporting engineers with the transition to resources such as the embodied carbon calculation methodology, TM65.
Acknowledging innovative thinking in relation to the way buildings are designed, Catchpole also commented on the move towards modular construction techniques and the adoption of process management tools, such as BIM.
His speech focused on the need to lead with action and address the challenges presented by the global engineering skills shortage, and he emphasised the crucial role of engineers in delivering on climate targets.
During their visit, Catchpole and Carter met the CIBSE Hong Kong regional committee to discuss plans and objectives for 2023.
They also met the Hong Kong government's Architectural Services Department, with which they discussed approaches to addressing the global engineering skills shortage and the challenges associated with the transition to net zero carbon.
CIBSE has a long-standing relationship with the HKIE, and this visit provided an opportunity to discuss the structures and aims of both organisations, and how they can better support each other.