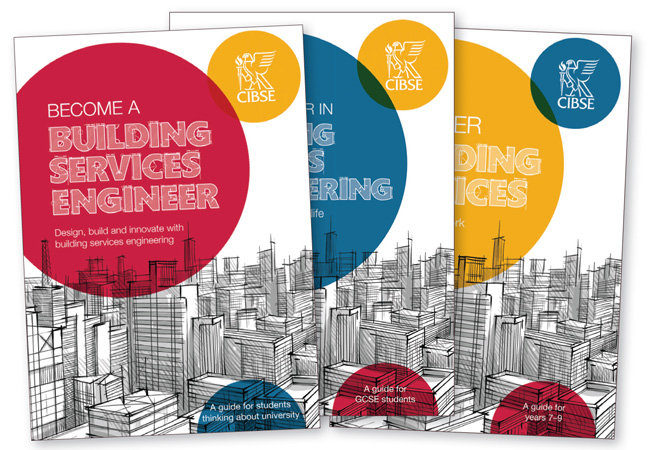 CIBSE has published a new set of career booklets designed specifically for students.
The literature, sponsored by CIBSE Patrons, explores what it is like to work in the building services industry. It highlights the benefits of working within the sector and gives clear guidance on how to develop a career as a building services engineer.
There are three sets of fact sheets, aimed at different age groups:
7-9-year-olds – This booklet poses questions such as: How do you keep cool in a desert, and how does water get to the top of a tower? It also includes facts about the world's largest airport, as well as details of unusual projects that involved building services engineers, including Wild Wadi Water Park in Dubai.
GCSE students – This includes information on why building services matter,  what a typical working week might be, and study routes into the industry.
A Level students – This fact sheet has information on  a typical working life, expected salary, case studies from engineers about how they got into industry, and advice on applying to college or university.
CIBSE has also produced two guides for parents who have children interested in a career in engineering. Aimed at people with children in school years 7-11, and at parents of A-Level students, the guides complement the career fact sheets by helping parents support and encourage their children as they explore the opportunities the industry has to offer.
If you would like some of the literature to promote building services at a careers event – or if you are interested in the parent guides – please request hard copies from the Membership Department at membership@cibse.org.
Copies are available to download at bit.ly/CJSept17careers