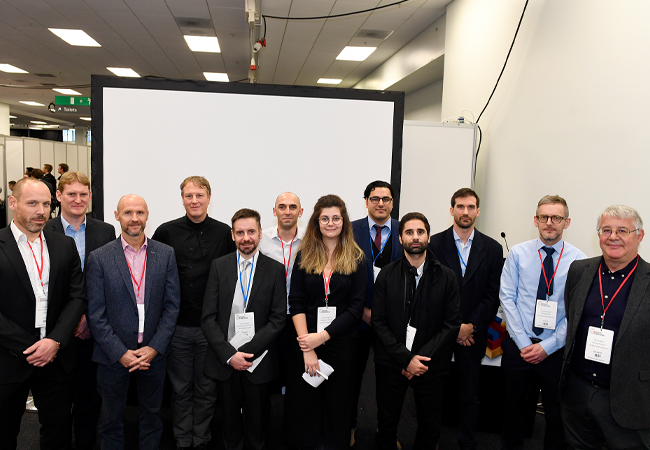 The CIBSE Building Simulation Group (BSG) hosted the annual Building Simulation Awards 2019 at Build2Perform in London last November.
Each entry was reviewed by three different reviewers before a final shortlist of six was selected. The finalists were then asked to present their projects in front of an audience and judging panel at Build2Perform.
There was fantastic depth and breadth, showcasing the state of the art in building simulation software, practices and techniques applied to real buildings.
An entry from Griffin Consultants, from the UAE, called in live to present.
The final three were Bryden Wood, DSSR and Arup.
The overall winner was Liam Harrington, of DSSR, for presenting a 'Multi-tool building simulation modelling for Rolls-Royce factory ventilation retrofit' case study.
The judges were impressed with the use of CFD and building simulation tools to solve a complex problem in a difficult building with industrial uses.
All the shortlisted presentations will be available at bit.ly/CJJan20BSG
The awards were sponsored by Monodraught, IES, DesignBuilder and EDSL.