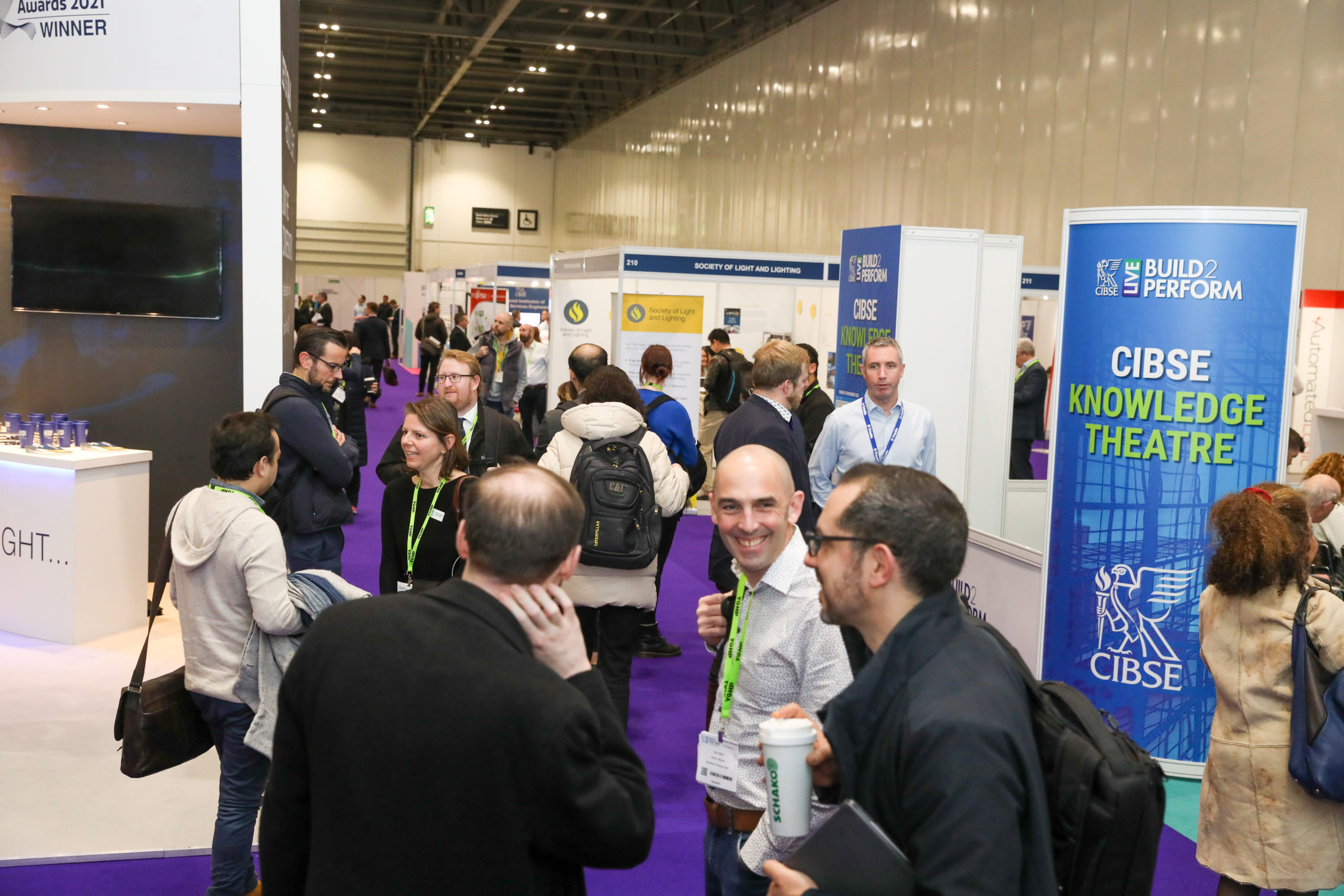 What will the Future Homes and Future Buildings Standards mean for designers? What is the Net Zero Carbon Buildings Standard, and how will it be delivered? What do the building safety reforms mean for the industry in practice? These are some of the key questions that will be discussed at CIBSE Build2Perform Live at London Excel on 5 and 6 December.
The eighth edition of the event promises to deliver a rich experience for industry professionals, speakers, exhibitors, and emerging talent alike. A congregation of innovative minds, Build2Perform Live has been recognised for its dedication to innovation, networking and the exchange of ideas.
This year, it will feature a dedicated lighting area, Light2Perform, which will showcase the latest advancements in lighting technology.
Some of the many sessions will look at sustainability, new street lighting (TM65), circular economy in lighting (TM66), and protecting the night-time environment.
One of the highlights of the event will undoubtedly be the Society of Digital Engineering Awards, scheduled to take place on 5 December. The awards recognise those working in the built environment who are contributing to the digitalisation of what we do, where we live and how we experience it. Entries close on 27 October.
CIBSE also has a strategic collaboration with the Chartered Association of Building Engineers (CABE), which will curate the Built Environment Live area. See 'Safety routes', CIBSE Journal, June 2023 for a discussion on building safety between CABE's Richard Harral and CIBSE's Dr Hywel Davies HonFCIBSE.
In addition, CIBSE is proud to support the Wates Innovation Pavilion: Wates Innovation Zone. This will serve as a hub for exploring the latest innovations and technologies in the construction industry, further elevating the event's status as a key platform for industry progress.
Build2Perform Live 2023 will include more than 100 hours of insightful and thought-provoking content, with a stellar line-up of 150-plus industry experts and speakers. Those confirmed include Kevin Lomas FCIBSE, Susie Diamond, Chris Twinn FCIBSE, Les Copeland FCIBSE, Helen Loomes FSSL, Kristina Allison MSLL MCIBSE, Julie Godefroy, Bob Bohannon FSLL and Hywel Davies HonFCIBSE.
More than 100 exhibitors will also be showcasing cutting-edge products and services that are shaping the industry's future.
Registration for the event is now open, and anyone interested in building services engineering is encouraged to secure their place. Join CIBSE in shaping the future of the industry, celebrating digital excellence, and exploring innovative solutions that will drive us toward a sustainable, technologically advanced world.
Key themes at Build2Perform Live 2023
Delivering net zero and adapting to climate change
Hydrogen, heating, and heat pumps for net zero
Electrical services for a zero carbon environment
Adapting digital tools, and smart and secure technologies
Implementing the building safety reform programme
Health and wellbeing
■ For more information and to register, visit the Build2Perform Live 2023 website at www.build2perform.co.uk/welcome