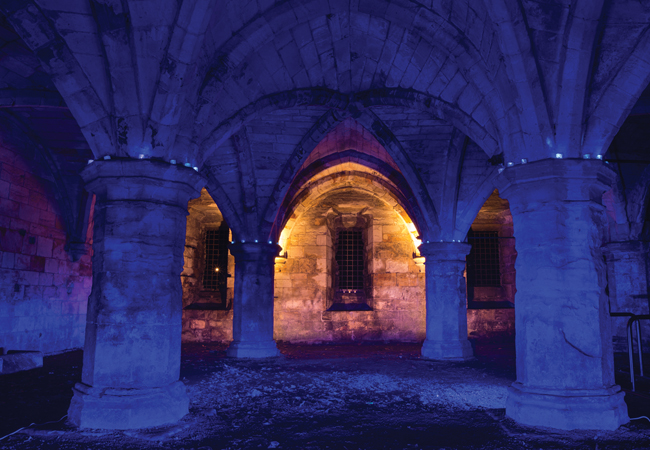 Four famous York landmarks were lit up with designs by local school pupils as part of the Society of Light and Lighting's (SLL's) involvement with the Illuminating York festival.
Students from York College, Fulford School, St Wilfrid's RC Primary School and The Mount School took part in SLL workshops, where they received hands-on lessons about the art and science of light. The winning design – chosen by a panel of judges – was then used to illuminate St Leonard's Hospital, St Michael Le Belfrey church, Exhibition Square, and the Multangular Tower in the Museum Gardens.
The SLL workshops, called 'Pockets of light', demonstrated the science behind lighting and its potential to create artistic designs. The displays were part of the Society's contribution to Illuminating York, during which landmarks around the city are lit by artistic lighting designers, allowing visitors to experience them in a new way.
The project was held on the anniversary of the Night of Heritage Light, when the SLL lit up nine UK Unesco World Heritage Sites.
Jeff Shaw, the Society's president, said: 'Light is an important part of how we experience the work around us and, by working with the students to light their own city, we are also helping them to think differently about the spaces around them.'