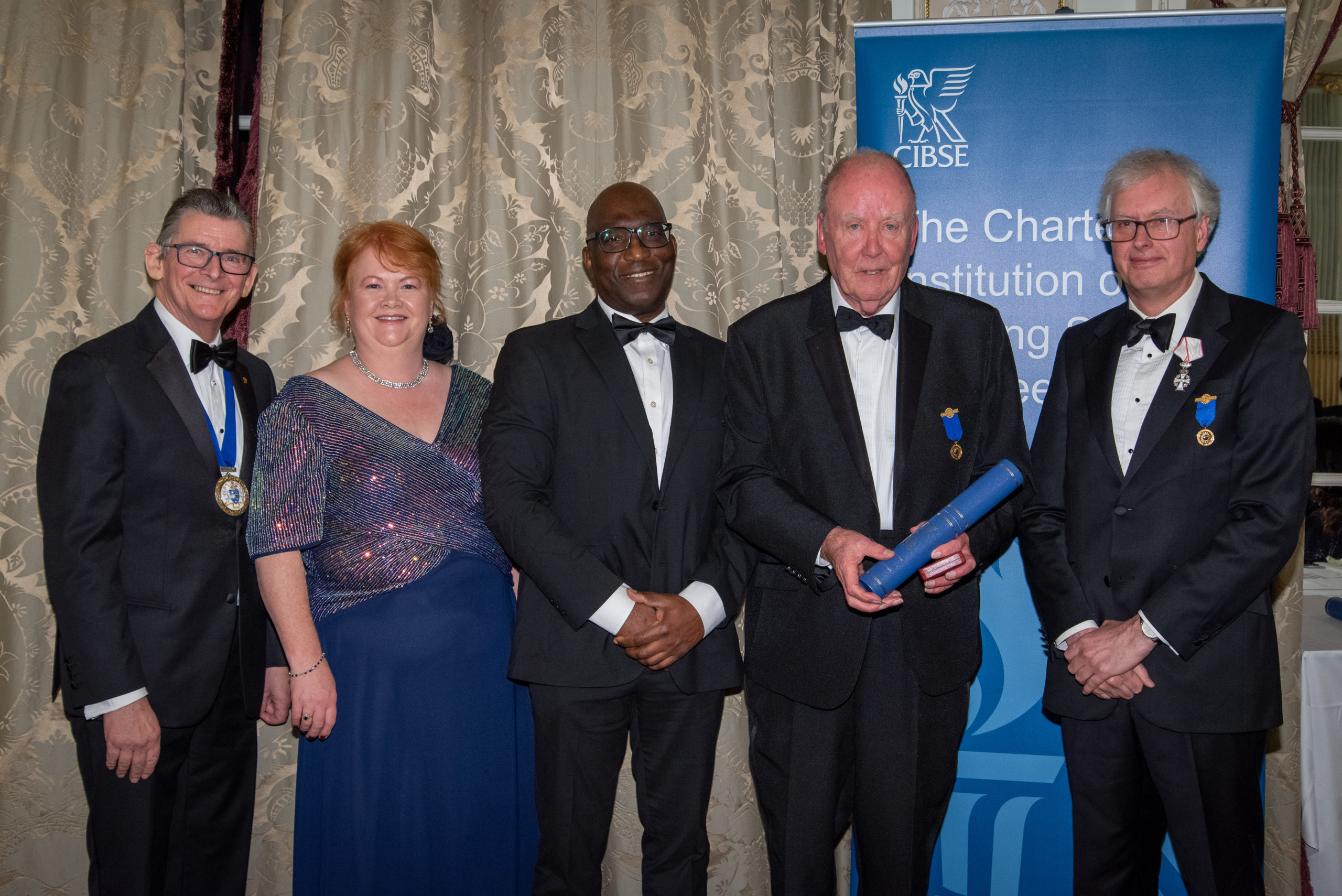 The CIBSE Benevolent Fund is to start its 90th year by welcoming incoming chair – CIBSE immediate past-president Kevin Kelly FCIBSE.
Current chair David Wood FCIBSE, who was recognised for his contribution to CIBSE with a Gold Medal in February 2022, is stepping down after 14 years.
He has had a long association with the Institution and was CIBSE President in 2000. The Benevolent Fund said it was incredibly grateful for his untiring commitment and dedication during his time as chair.
Set up in 1933 to help those in need, whether because of sickness, bereavement or financial hardship, the Benevolent Fund provides aid and grants to CIBSE members, former members, and their dependents.
Members can make a valuable monetary contribution to the fund by ticking the relevant box when renewing their annual membership subscriptions.
The fund helps people by making payments to supplement pensions, giving assistance towards the cost of equipment – such as a stairlift – and assisting with major, one-off bills.
Many CIBSE members benefit each year and their families have been aided at times of adversity, such as bereavement and redundancy.
Currently the fund's finances are healthy, but it is seeing an increase in cases and expects this trend to continue with the rising cost of living. CIBSE is asking members to consider raising money for the Benevolent Fund at regional events, such as annual dinners.
Alongside membership contributions, this is the main source of income for the fund, while a number of CIBSE's professional review interviewers also donate their fees to the fund.
The role of the almoner Almoners and regional committees help the Benevolent Fund identify members or former members in need. They meet with individuals to assess their need before presenting the details at a confidential meeting with the trustees, where an appropriate level of support is agreed.
Kevin Kelly said: 'Being a volunteer almoner is very rewarding. You are directly helping someone in their time of need. We have a few vacancies for regional almoners, so why not volunteer in your local region? 'We would like to thank all our almoners for their time, hard work and dedication to the fund. You are all vital to the work that we do.'
Getting help to those who need it According to CIBSE, one of the challenges for the Fund is finding out about members who may need help but who are reluctant to ask for it.
Members can help by identifying people who may be able to find support from the Fund, said Vince Arnold, Benevolent Fund trustee.
'If you know of a member, or former member, who needs help, please notify your regional almoner or regional committee.'
● Find and contact your local almoner at: www.cibse.org/about-cibse/benevolent-fund/almoners
● For more information visit: www.cibse.org/benfund