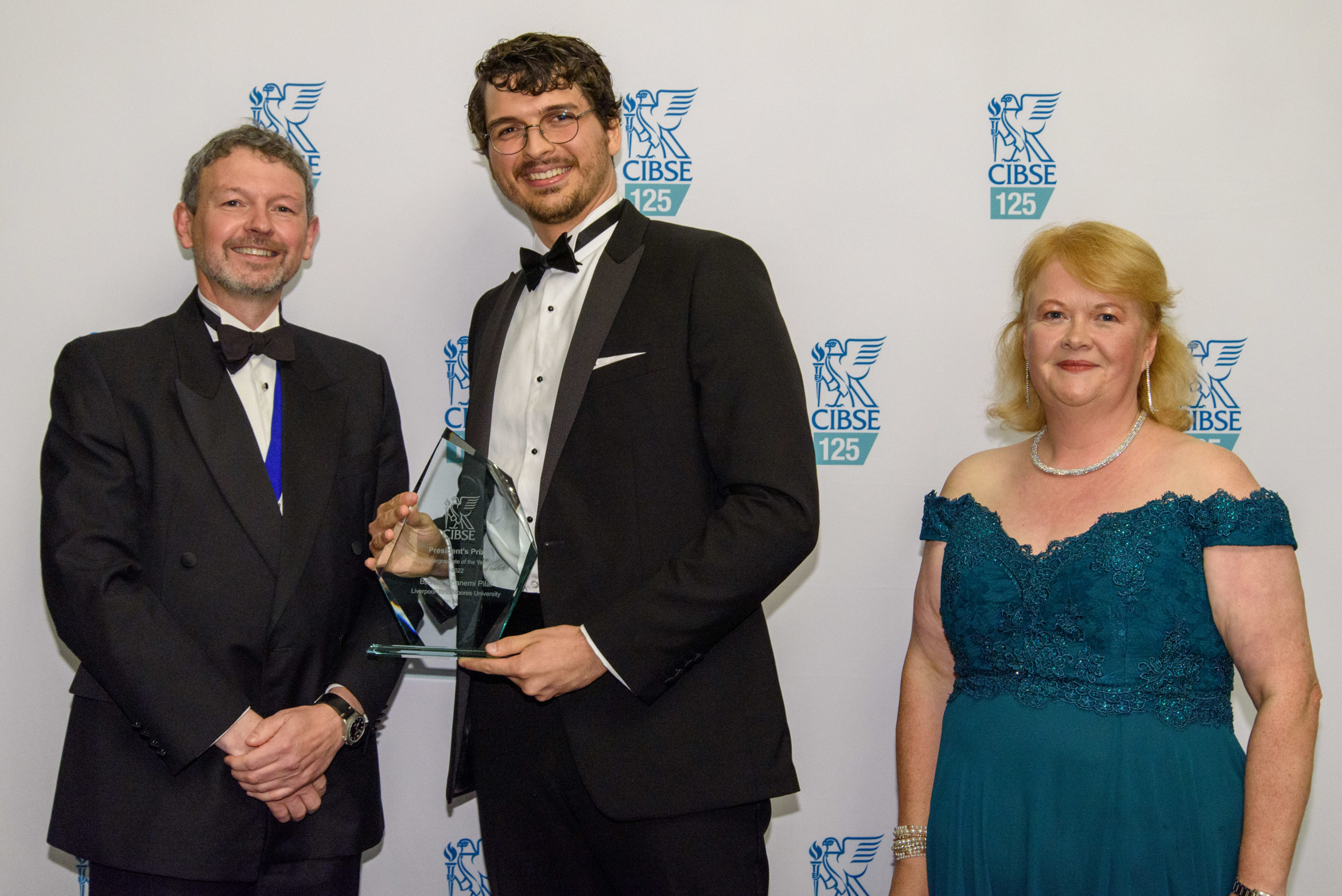 Basem Ghanemi Pilar (centre) with CIBSE President Kevin Mitchell and CIBSE CEO Ruth Carter
Basem Ghanemi Pilar, from Liverpool John Moores University, was awarded the CIBSE Undergraduate Award 2022 at the President's Dinner.
Ghanemi Pilar, who is studying for an MEng in Architectural Engineering, won with his final-year project titled Making the most out of heat pumps. His project looked at improving the heating systems of a campus building completed in the late 1960s.
The judges selected Ghanemi Pilar's project for its topical and relevant subject matter, its depth of research, and its benefit to our collective strive towards net zero carbon. He was presented with a cheque for £500 and a certificate. The runners up were Deepak Sadhwani and Wei-Ting Dai. A trophy was also presented to Laurence Brady on behalf of John Moores University in acknowledgment of its achievement.
The award recognises excellent understanding, application and analysis of building services engineering, science and design. It is awarded to a final-year student of a CIBSE-accredited building services course for academic achievements.
It also acknowledges the work of the University where the winner studies, and the essential role played by quality academic education in building services.