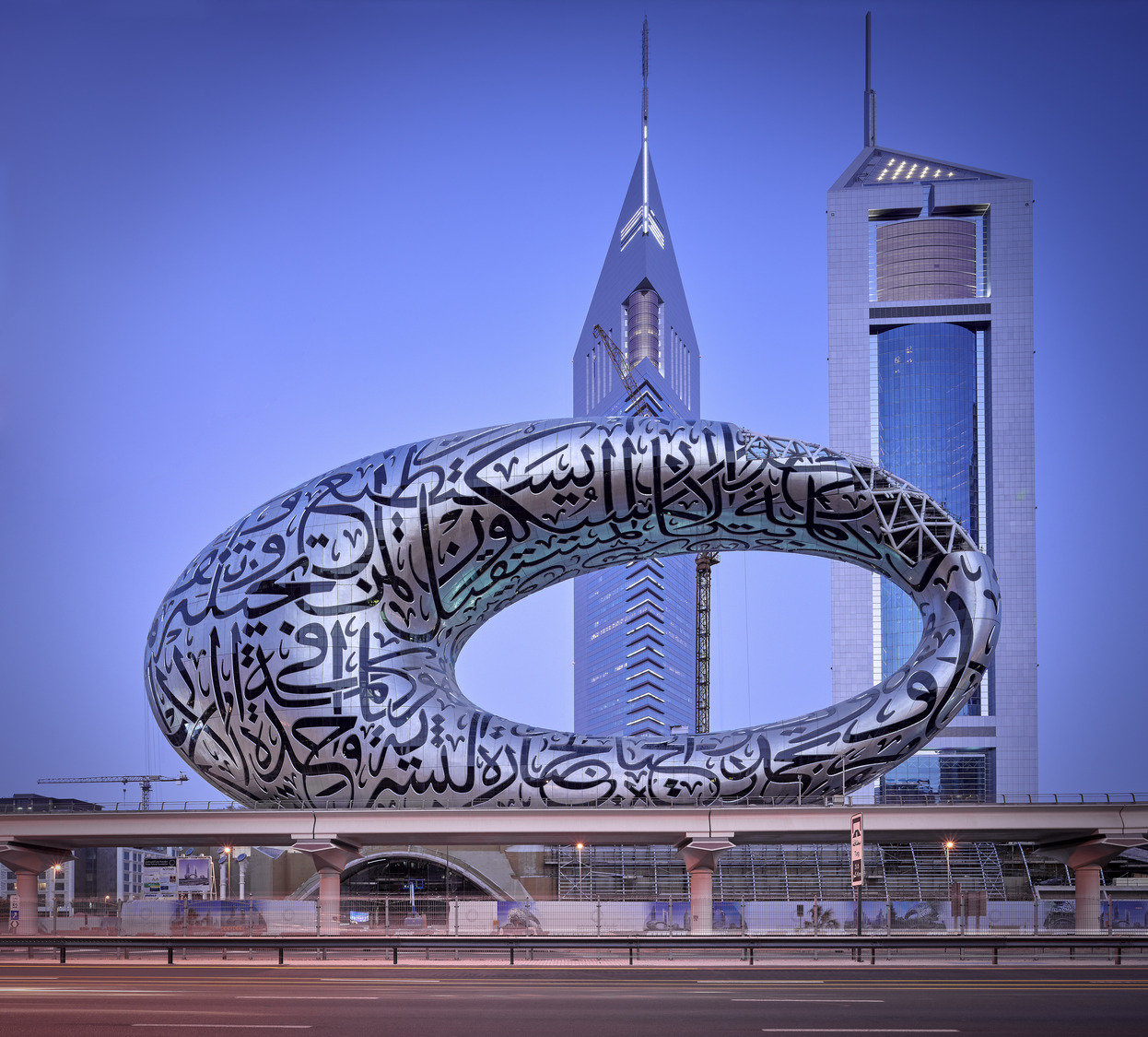 Arup and Buro Happold each won two accolades at the Façade Design and Engineering Awards, organised by the Society of Façade Engineering and sponsored by Reynaers Aluminium.
Arup picked up the award for Project of the Year, Sustainability – UK for 1 Triton Square, and Project of the Year, Refurbishment for the Burrell Collection.
Arup was invited by British Land to modernise the 1990s structure of 1 Triton Square, and it introduced high-performance façades while refurbishing and retaining parts of the existing one.
Buro Happold won Project of the Year, New Build – International with the Museum of the Future in Dubai, while its employee Simon Bate won Young Façade Engineer of the Year.
Simon graduated from the University of Warwick in 2019 and has worked as a façade engineer for Buro Happold ever since. In nominating him, Peter Goff, associate director at the consulting engineers, praised Simon's diligence, rigour and maturity, particularly when working on some of the most challenging projects relating to the remediation of combustible cladding on high-risk buildings.
For the first time, the awards joined forces with Zak World of Façades' London Conference, and included 10 categories that shone a light on exceptional façade projects.
Aecom was recognised in the International Sustainable Project of the Year category for the Gillies Hall student accommodation in Melbourne, Australia. The engineer returned to first principles to deliver a project that, once complete, will be the largest Passivhaus-certified project in the Southern Hemisphere.
Eckersley O'Callaghan took the Project of the Year, Innovation (International) award for the K11 Art and Cultural Centre in Hong Kong.
Effisus and Serge Ferrari were named joint winners in the Product of the Year category. The judges said both companies demonstrated a focus on quality and had responded to market needs, particularly in light of changing fire regulations.
Chris Macey FSFE, joint founder and CEO of Wintech Group, was recognised with a Lifetime Achievement Award. The citation, read by Skanska's Saverio Pasetto, said Chris had been instrumental in the development of façade engineering as a recognised specialism. Since the Grenfell Tower disaster in 2017, he has also contributed to subcommittees focused on the remediation of building façades to prevent the spread of fire.
Rimmy Vij, vice-chair of the Society of Façade Engineering and technical director, façade engineering, for WSP, said of the awards: 'With the challenges presented by climate change, it's fantastic to see façade design and engineering leading the way in terms of sustainability and retrofit, both in the UK and internationally.'
The 2022 Façade Design and Engineering Award winners:
Project of the Year, Refurbishment, sponsored by Aecom
Winner: Arup for The Burrell Collection
Project of the Year, Sustainability (UK), sponsored by Reynaers Aluminium
Winner: Arup for 1 Triton Square
Project of the Year, Innovation (UK), sponsored by Buro Happold
Winner: Skanska UK for Outernet London
Project of the Year, Innovation (International), sponsored by Effisus
Winner: Eckersley O'Callaghan for K11 Art and Cultural Centre
Project of the Year, New Build (UK), sponsored by Maffeis
Winner: Wintech for LSE
Project of the Year, New Build(International), sponsored by CIBSE
Winner: Buro Happold for the Museum of the Future
Product of the Year, sponsored by Arup
Joint winner:
Serge Ferrari, Stamisol Safe One
Effisus UK, Ecofacade
Young Façade Engineer of the Year, sponsored by Sir Robert McAlpine
Winner: Simon Bate, Buro Happold
Lifetime Achievement Award, sponsored by SFE
Winner: Chris Macey, Wintech