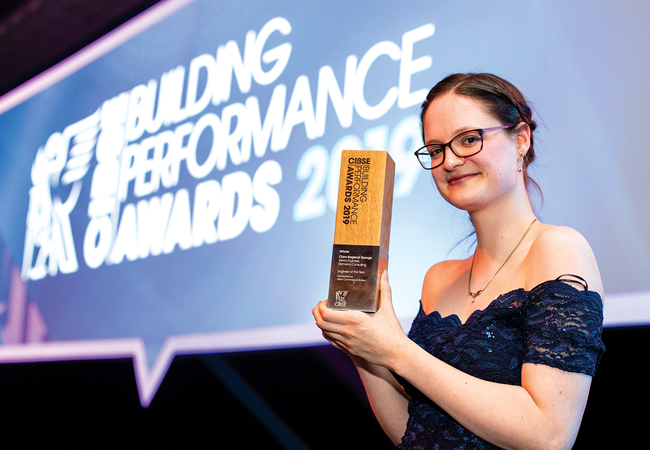 Rising stars will look to emulate Clara Bagenal George, the 2019 CIBSE Engineer of the Year
CIBSE has announced two new initiatives to recognise the invaluable contribution of graduates and apprentices.
The initiative will allow the CIBSE community to recognise more of our early career contributors.
Apprentice of the Year will be part of the Young Engineer Awards 2020. CIBSE is working with training providers in colleges and universities to deliver courses for apprenticeships.
Investment in apprentices, together with the contribution they make, are critical to the future success of our industry. This initiative recognises the impact that investment has on bringing forward future engineering talent and industry innovators.
The second initiative is the 'CIBSE Rising Stars, 20 under 35'. This will raise the profile and contribution made by building services professionals aged under 35 to building performance and the drive to net zero. Their passion and commitment to the industry during the early stages of their career warrants recognition.
Introducing the new awards at the Young Engineers Awards in October, CIBSE acknowledged the crucial role graduates and apprentices play for employers, emphasising how vital this pool of new talent and future leaders is to the industry and to meeting the challenges faced by the climate crisis.
More information on both new awards initiatives will be available next year.