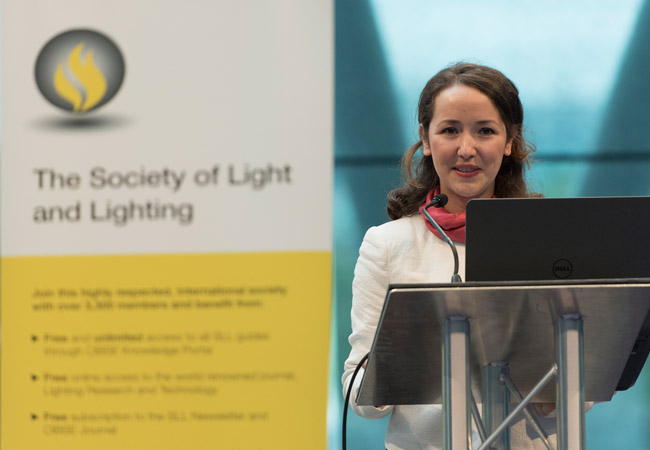 Jean Heap bursary 2015 winner Feride Şener Yilmaz delivering her final research report at the SLL AGM and awards ceremony
Applications are now open for the 2017 Jean Heap Bursary, which awards up to £4,000 in funding for lighting projects.
The bursary was launched in 2014 as a tribute to the commitment Heap showed to lighting research and education within the Society of Light and Lighting (SLL) throughout her career.
The competition is open to everyone with an interest in lighting, and the judging panel will be looking for a piece of study or research designed to benefit the industry and SLL.
Applicants should outline their proposed research project, including: the specific topic to be researched; the methodology and timescale; and the aims and objectives of the study.
Proposals should also include an outline of why the applicant needs further funding and how the additional funds will be used in the research.
More information and applications are available here. The successful applicant will be announced at the SLL AGM in May.