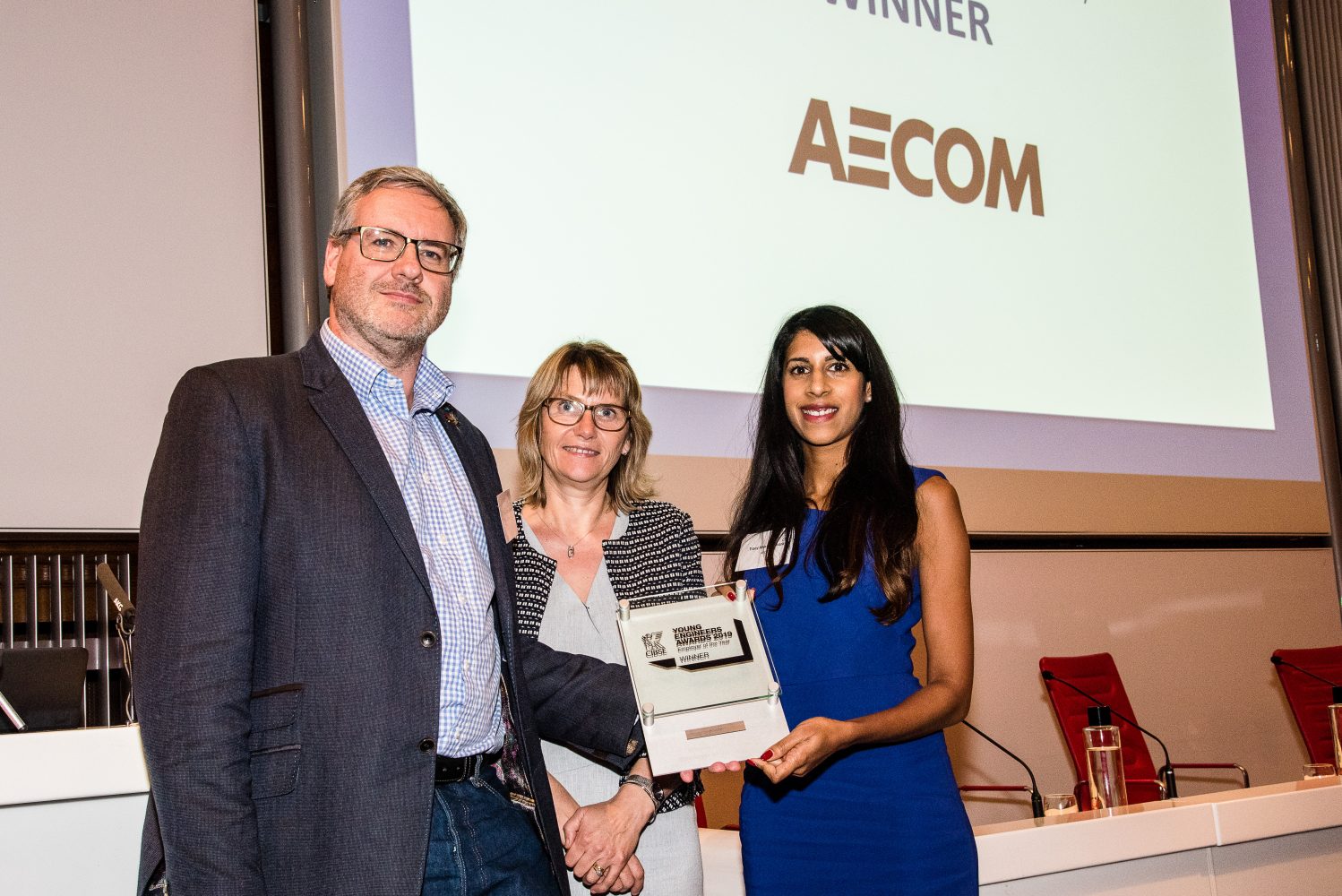 For the second year running, Aecom has been recognised for its progressive strategy for recruiting, nurturing and empowering young people.
Aecom won the Employer of the Year in the large company category – having won it in 2018 – and claimed the overall champion accolade at the Young Engineers Awards in October.
Its commitment to developing junior staff is evident across its 'Advance' programme for graduates and apprentices, work experience placements and STEM ambassadors' engagement with schools. It is second in the Guardian UK300 top graduate employers for construction, civil engineering and surveying, as voted by students and graduates.
Aecom has more than 300 STEM ambassadors working with UK schools.
Diversity is core to the development and success of its business. In 2018, 43% of the 359 graduates joining the UK and Ireland graduate programme were female. It has also scored 100 on the Human Rights Campaign Foundation's 2018 Corporate Equality Index and the distinction as one of the 'best places to work for lesbian, gay, bisexual and transgender equality'.
Fairheat won in the small company category. Established four years ago, the heat network consultancy impressed judges with its commitment to ensuring the industry has the skills to meet the UK's low carbon agenda, by developing a graduate scheme.
This offers six-month rotations across each of FairHeat's business areas, from design and delivery of heat networks to performance improvement and monitoring.
Troup Bywaters + Anders won the medium company category. It has invested in a formal apprenticeship scheme, which offers a clearly defined progression path, academically and professionally. Now in its seventh year, it has positively impacted the business, with 22% of the workforce now apprentices, graduates or trainees.
Recognition of the scheme has also helped it secure new work, attract the best people to the company, and inspire others to develop their roles.
The awards are sponsored by Andrews Water Heaters, Kingspan Industrial Insulation, Swegon and Tamlite, and are supported by CIBSE Patrons.