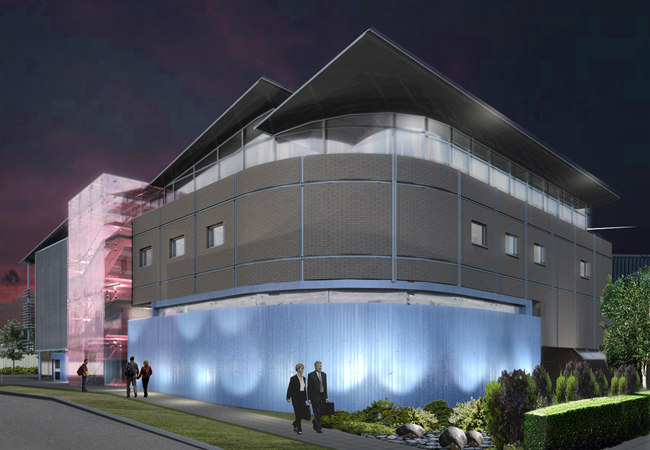 One of the great things about chairing the CIBSE Technical Symposium is that I have first sight of the cornucopia of quality submissions – papers, posters and case studies – that combine to make each symposium forward-looking and solidly founded, with well-reasoned propositions and arguments based on solid experience.
We – as CIBSE members and, more specifically, the planning committee – are very thankful for the unheralded volunteers around the world who review the presentations for each event.
Now, in its sixth year, the Technical Symposium, sponsored by Rinnai, Sefaira and Cadline, will be held at Heriot-Watt University, in Edinburgh, on 14 and 15 April. Deciding on a location is always challenging, but Heriot-Watt is another great choice, with its purpose-built postgraduate centre playing host to the technical sessions. Edinburgh Castle, meanwhile, will be the venue for the informal evening reception on the first day.
The programme for this year's event is now set and can be seen in detail at www.cibse.org/symposium
To give some idea of the breadth and depth of the fully reviewed papers, here are some brief abstracts from the 50-plus that will be presented:
Stuart Allison, of Arup, will discuss a subject that has provoked much debate in CIBSE Journal – the whole-life carbon impact of gas-fuelled cogeneration in the UK.
With increasing renewable generation decarbonising grid electricity, the carbon savings of CHP have been brought into question. Allison will ask how future grid decarbonisation scenarios and differing calculation methodologies will affect the environmental benefits of cogeneration, and how this will impact on the role of gas-fired CHP in decarbonising the UK's heat supply.
The attractions of the symposium reach as far as Chicago, with Benny Skelton, of Cyclone Energy, presenting a study that considers some of the challenges faced by policy-makers when designing and seeking support for carbon-reduction legislation.
Considering examples of the US cities of New York, Chicago and Seattle, he will highlight how innovators have brought new thinking to building energy use.
Judit Kimpian, of AHR, will offer a novel take on the challenge to quantify the factors that determine 'unregulated' energy use in buildings. She will explain a project that applies a computer applet – which extracts data from a building's Energy Performance Certificate – to calculate a more holistic estimate of energy consumption, using a combination of case-study evidence, Display Energy Certification data and building physics calculations.
Kimpian will explain that by entering factors relating to the intensity of building use and construction quality, as well as unregulated factors – such as 'plug loads' – the forecasting tool will produce a more reliable forecast of energy consumption. In tests so far, it has been able reliably to predict the scale of increased energy consumption above what may have been expected using standard benchmarks.
UK buildings are becoming more thermally efficient through the use of high performance fabric and new construction designs and methods, leading to a significant reduction in heating requirement.
Michael Lim, of Aecom, will explore the application of a two-pipe fan coil system – incorporating direct electric heating – in place of a four-pipe version for heating and cooling.
Considering an office application with a central fresh air system, he will show how – with appropriate operating regimes – this can use less energy and produce less equivalent CO2 than conventional means, with reduced embodied carbon, system commissioning and maintenance.
He will also show how this can comply with regulatory requirements through suitable implementation methodology within relevant software packages.
Book your place
To encourage the widest participation in this event, delegate fees have been kept low, starting at £60 for full-time students and YEN members, and £180 for members. www.cibse.org/symposium