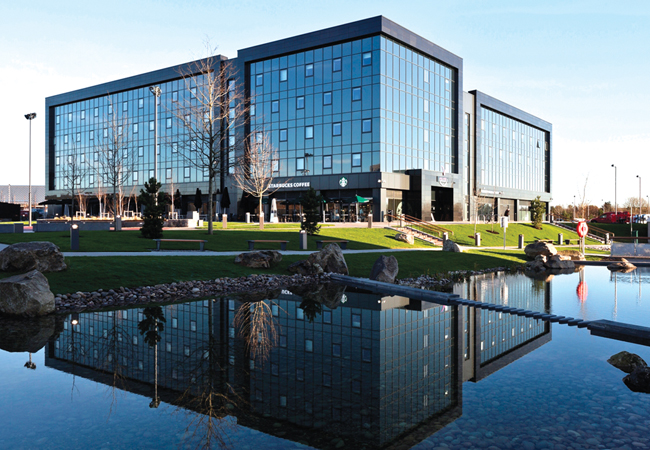 The Capp is on target to help Village Hotels save £600,000 per year
In recent years, we have seen a dramatic growth in the accessibility and availability of operational building data, which – combined with technology – enables us to understand actual operation better than ever before. We have an amazing opportunity to use this to reduce the energy consumption and improve the performance of buildings significantly.
Often, however, information alone does not lead to action and success. Engineers working on the performance of existing buildings have seen this for many years; recommendations from energy audits don't get implemented and reports are created that just sit on shelves.
In 2015, we conducted more than 300 detailed building audits for clients under the Energy Savings Opportunity Scheme (Esos). Analysis of these surveys found that the majority of large commercial buildings in the UK have low-cost, quick wins available through building management system (BMS) optimisation and engagement – but the barriers to realising the savings are not always easy to overcome. To find a solution, we work with our clients to understand the situation faced by facilities managers, M&E engineers and BMS engineers.


Information is only useful if it directs effort. It takes people who understand buildings and the systems that support them to work with technology to prioritise interventions.

First, we establish a continuous data stream from the BMS, sub meters and fiscal meters back to ADAPt – our big-data machine-learning-enabled platform – and analyse this data remotely using our collaborative asset performance programme (Capp). Overlaying profiles allows us to see how the plant is operating and to what signals/inputs it is responding. We compare this to the BMS 'description of operations' and insight from detailed site surveys, to make observations on BMS operating profiles that may be causing high energy consumption or poor building performance.
We then bring these observations to the site team and facilitate a discussion about what the observations might mean. Rather than focusing on what is going wrong, we look at what we can do together to make the building better. By combining the data and insights with the knowledge of the building manager and the M&E and BMS engineers, we can uncover opportunities that would not be possible through normal maintenance.
Once agreed actions are implemented, we conduct a measurement and verification process aligned to the International Performance Measurement and Verification Protocol to prove the impact and savings achieved. This is critical for financial stakeholders in particular. The programme then moves into the maintenance and incremental improvement stage, where we continue to analyse data and report automatically if the building moves out of the new optimised state.
Case study: 30-storey office building
One of the early adopters of Capp was an existing client who occupied a 30-storey office building. The operational requirements of the building had evolved over many years, but the core HVAC systems remained the same, with the addition of some automated controls. The building management team had made improvements to bring consumption down, but they could not understand why out-of-hours consumption was still so high.
Detailed analysis of the BMS data, captured by our data acquisition device, was combined with sub-meter electricity consumption data. It found that when the building switched to the evening control strategy – designed so fans only ran when staff worked late – it was actually supplying higher rates of airflow. Further analysis, and collaboration with the BMS contractors, revealed it might be an issue with the signals from the lighting-occupancy sensors; the lights were switching off, but the BMS was still recording occupancy.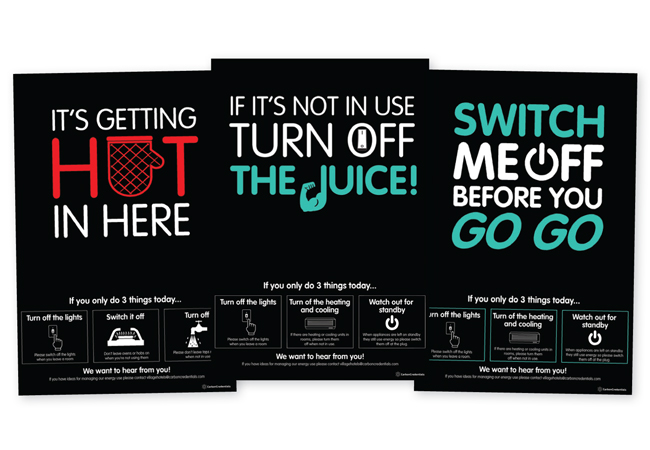 Carbon Credentials' posters encourage building users to consider how they can save energy
We suggested a test to reset the signal – and it worked. We then persuaded the client to spend a few days resetting all the sensors; the result was a saving of more than £130,000 per year in overnight and weekend HVAC consumption. The saving was so significant because the local fans caused main air handling units (AHUs) to come on, which then called for heating and cooling out of hours – all to condition empty floors.
In complex buildings, a fault like this can be difficult – if not impossible – to spot without data collection devices giving insight. Our software delivers near real-time snapshots every 15 minutes.
Information is only useful if it directs effort. It takes people who understand buildings and the systems that support them to work with technology to prioritise interventions. When resources are stretched, understanding how to use them most effectively is vital. It's essential to be confident that the whole team understands the risks and interconnectivity of the HVAC systems, and the impact on costs, comfort levels and equipment obsolescence. So, BMS suppliers and facilities managers, asset managers and energy managers, specialist engineers and tenants are all part of the solution.
Case study: Village Hotels
Our relationship with Village Hotels started in 2011, when we were engaged on CRC reporting. In 2015, we supported on Esos – by which time we had four years of data and were able to understand, in depth, what was happening in its estate.
It became clear from site surveys and client engagement that the enthusiastic and knowledgeable maintenance managers did not fully understand how to optimise plant operations. The client understood that a building optimisation programme would support their staff in identifying issues in the system.
We are 12 months into the programme, and on track to deliver the target of £600,000 annual savings from electricity and gas consumption across the portfolio. General managers and maintenance managers have ongoing access to BMS data through our portal and are sent automated reports that help them respond to control issues and optimise plant operations.
Key to success in Village Hotels is engaging with everyone in energy management, not just the facilities and building managers. We gave the site team access to ADAPt, which presents real-time building data in a way that's easy to understand. It allows people running the building to respond to unexpected changes and helps explain what has been achieved.
Summary
Bringing BMS and sub-metering data together allows us to see – deeply, accurately and in near real time – how the plant is working, and how much energy and resources are being used. The aim is to make savings by optimising HVAC comfort delivery, fault finding and energy use. By combining engineering understanding with data insights, building owners can strip thousands of pounds from their energy and maintenance bills.
Many clients are reaping the benefits of not just the initial diagnosis and implementation of quick wins, but also the ongoing 'eyes over' service. An example of this is a large multi-tenanted office building in London, where an error with the BMS caused one of its main AHU fans to set back to only 80% overnight, instead of 60%. Our automatic exception reporting alerted the company to this and it was able to resolve it within 48 hours. It sounds insignificant but, unchecked, this would have cost the site £15,000 per year.