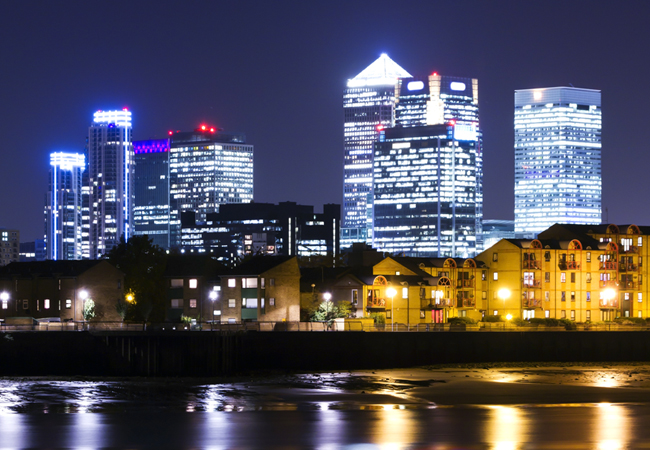 Large UK organisations have until 5 December to register their Energy Savings Opportunity Scheme (ESOS) compliance with the Environment Agency (EA). However, after assessors reported that getting complete data from companies was taking longer than expected, the EA effectively extended this deadline to 29 January 2016 for firms that confirm they have a plan in place to comply with the policy by that date.
Head of CIBSE Certification Andrew Geens says: 'There has been a mixed response from firms; some are grateful for the extra time because it takes the heat off a bit, and others have decided to stick to the December deadline to uphold their reputations.'
The route to compliance has not been straightforward; some consultancies were dissatisfied with the government's lack of preparation when the scheme was launched.
The deadlines
The Environment Agency, which is managing the ESOS scheme, says companies that show they have a plan to comply with the policy by the original 5 December audit deadline will be given an extension until 29 January 2016 to become fully compliant.
It also confirmed that penalties would only be applied for non-compliance three months after the new 29 January deadline.
Firms using ISO 50001 as a route to compliance will be given until 30 June if they have audited in time for 5 December, but require corrective action to iron out any non-conformities.
The window can also be used by those with a non-certified energy management system in place, or one that has not been UKAS accredited.
From a standing start, there were many challenges that had to be overcome, including a rush to train up lead assessors, obtaining complete data sets from clients, and confusion as to who was eligible.
Although some consultancies thought the government had done insufficient groundwork for the scheme, others praised its efforts, with some clients even acting on their ESOS evaluations.
Despite a poor start, ESOS is proving to be a useful tool for focusing the UK's boardrooms on energy efficiency and management.
Dissemination
Lead assessor Sebastian Gray, of GEA Consulting, says there was a perceived lack of preparation around the launch of ESOS, causing confusion about the requirements for compliance.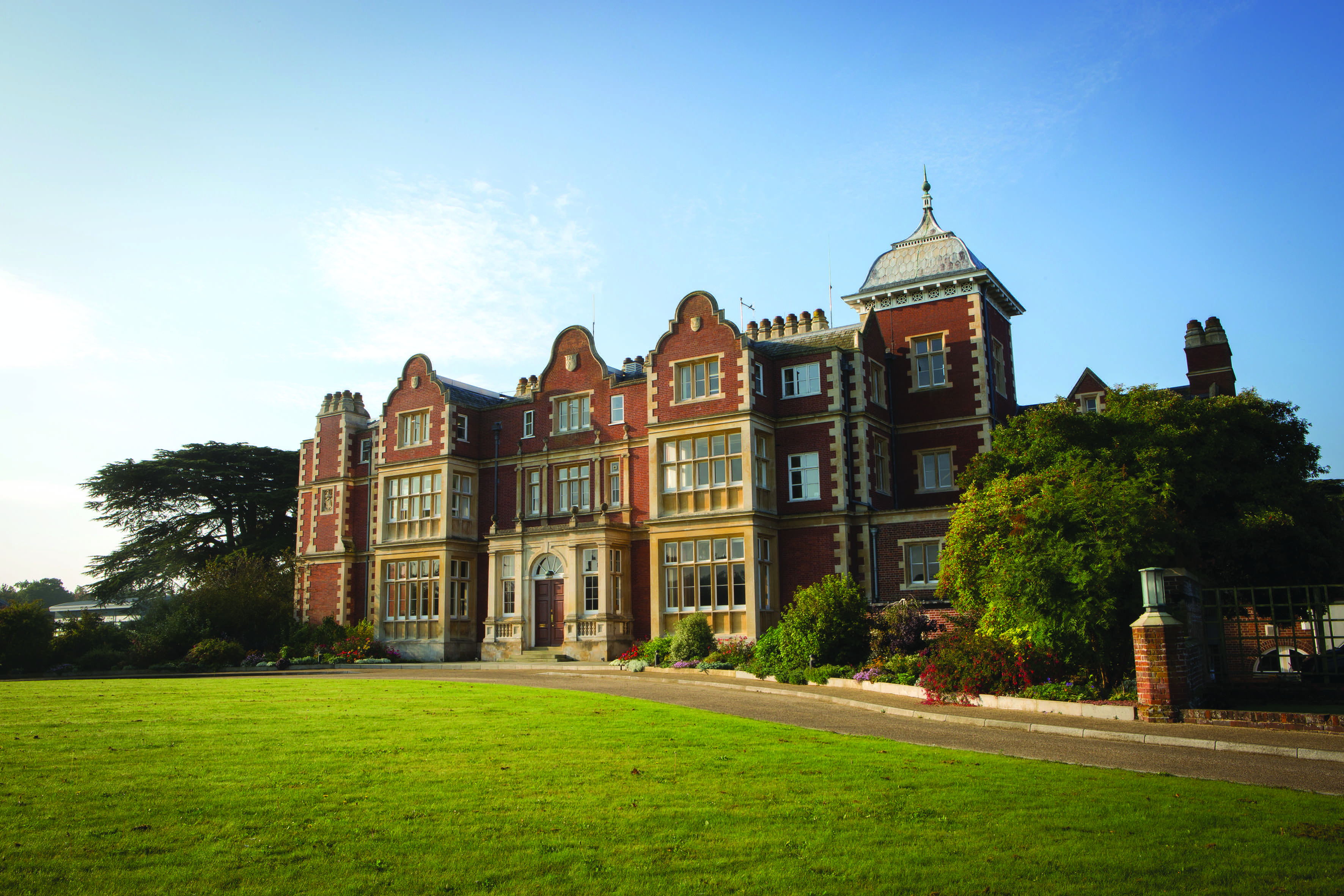 Babraham Hall, at the Babraham Institute, is ESOS compliant. Credit Babraham Institute
Not only did accreditation bodies have to rush to set up registers of qualified consultants, he says, but the lack of time between introduction and compliance left some consultancies' lead assessors without the necessary competencies to provide the required services to their clients. Gray adds: 'While the majority of large organisations were aware that they must comply with ESOS, smaller companies were surprised that they must also meet the compliance criteria.'
In June, when Gray presented at the Facilities Show, he found that there was significant confusion about the procedures and requirements of ESOS; many had only just started budgeting for compliance and fewer still had taken the step of appointing a lead assessor.
George Crone, partner at environmental consultants Novus Consulting, believes the government has done too little to promote the potential benefits of ESOS to business, and 'certification bodies have focused on maximising the supply of lead energy assessors rather than the quality'.
He adds that this combination has created a race to the bottom on cost. 'In future, government engagement with institutions such as the Institute of Directors could help raise awareness and focus on the issue.'
It appears that some assessors had been charging more as the deadline approached. ESOS lead assessor and ISO 50001 lead auditor Tony Lindsay, of West London Energy Assessors, says he has come across many cases where clients had been advised of a more expensive route to compliance – or overcharged. He says this has the potential to cause reputational damage to an accreditation body and the industry as a whole.


Many challenges had to be overcome, including a rush to train up lead assessors, obtaining complete data sets from clients, and confusion as to who was eligible

'In one specific case, I was told the cost of the 50001 work had been costed around the £25,000 mark, when I knew they could have achieved compliance for less than a 20th of that,' he says.
'Another client advised that they had been quoted a daily rate of £2,500 for five days to deliver ESOS compliance – and that was for one person.'
Geens defends the government, saying it has been promoting ESOS and has contacted company directors, as well as facilities and energy managers. 'They can write to people, but they cannot make them read it. It could be that the letter went to the wrong person, or to someone who thinks it's not their problem.'
He says the government and EA have been using all available channels to make people aware of ESOS and to publicise its benefits. 'There has been a lot of coverage in industry press, and the Environment Agency has run roadshows in different parts of the country.
'The only thing more they could have done is write it into the EastEnders or Coronation Street storylines,' adds Geens.
The challenges
Lindsay says that, in many cases, clients didn't understand the routes to compliance and wanted to 'just sign off' the work they had already done. He adds: 'I have lost count of the locations I have audited where the organisation had been guided down the 50001 route when a cheaper, easier ESOS-compliance route would have been possible.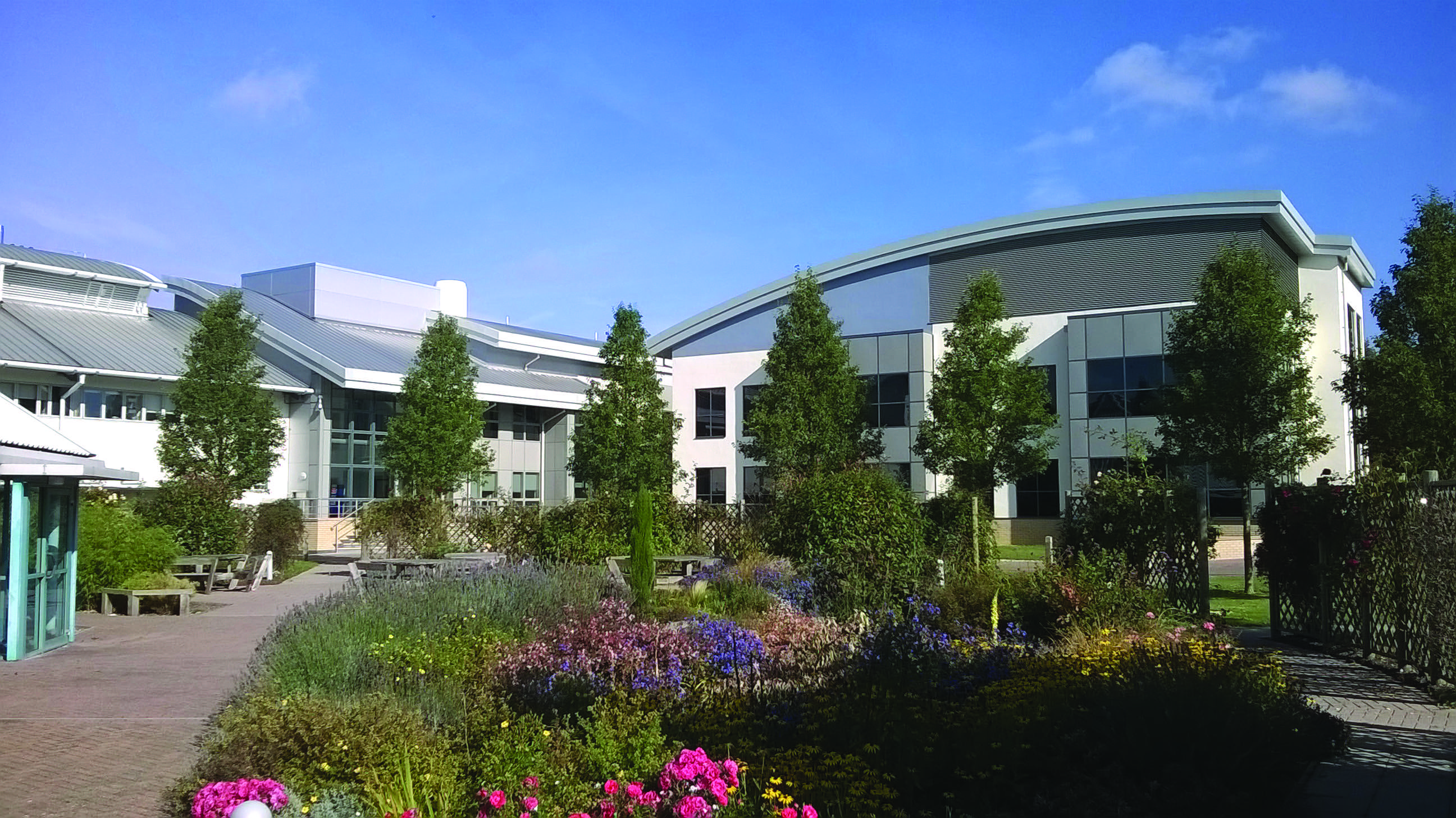 The laboratory and science building at the Babraham Institute, which has had an ESOS audit. Credit Babraham Institute
'In those instances, it was clear they had been badly advised – and, if they had read the possible routes to compliance, they didn't understand what they were. But I have found that once clients understand what is possible, the routine is generally straightforward.'
One of the main challenges for GEA Consulting was the time it took to organise audits, says Gray. 'Bringing the relevant – and often disparate – personnel together has been difficult, especially with the lack of interest sometimes shown by those in higher management positions.'
Audit planning requires good communication between all parties, he adds. 'Failure to respond by a single person could quickly prevent progression.'
The greatest challenge for GEA Consulting, however, has been trying to obtain the necessary data to determine energy use, especially when it comes to 'grey fleet' transport information – such as that of employees' company cars and vehicle expenses – from organisations not used to tracking energy consumption.
Gray's client Ian Jones, buildings and environment director at leisure management company Circadian Trust, agrees. 'The main challenge was making sure we had all the data available, and that it was validated before passing it over to the consultants. Making sure all display energy certificates (DECs), combined heat and power quality assurances (CHPQAs), CHP and photovoltaic (PV) data were also included.'
The benefits
Gray believes ESOS has been a necessary wake-up call for organisations in the UK, bringing a focus on energy efficiency and management into the boardroom.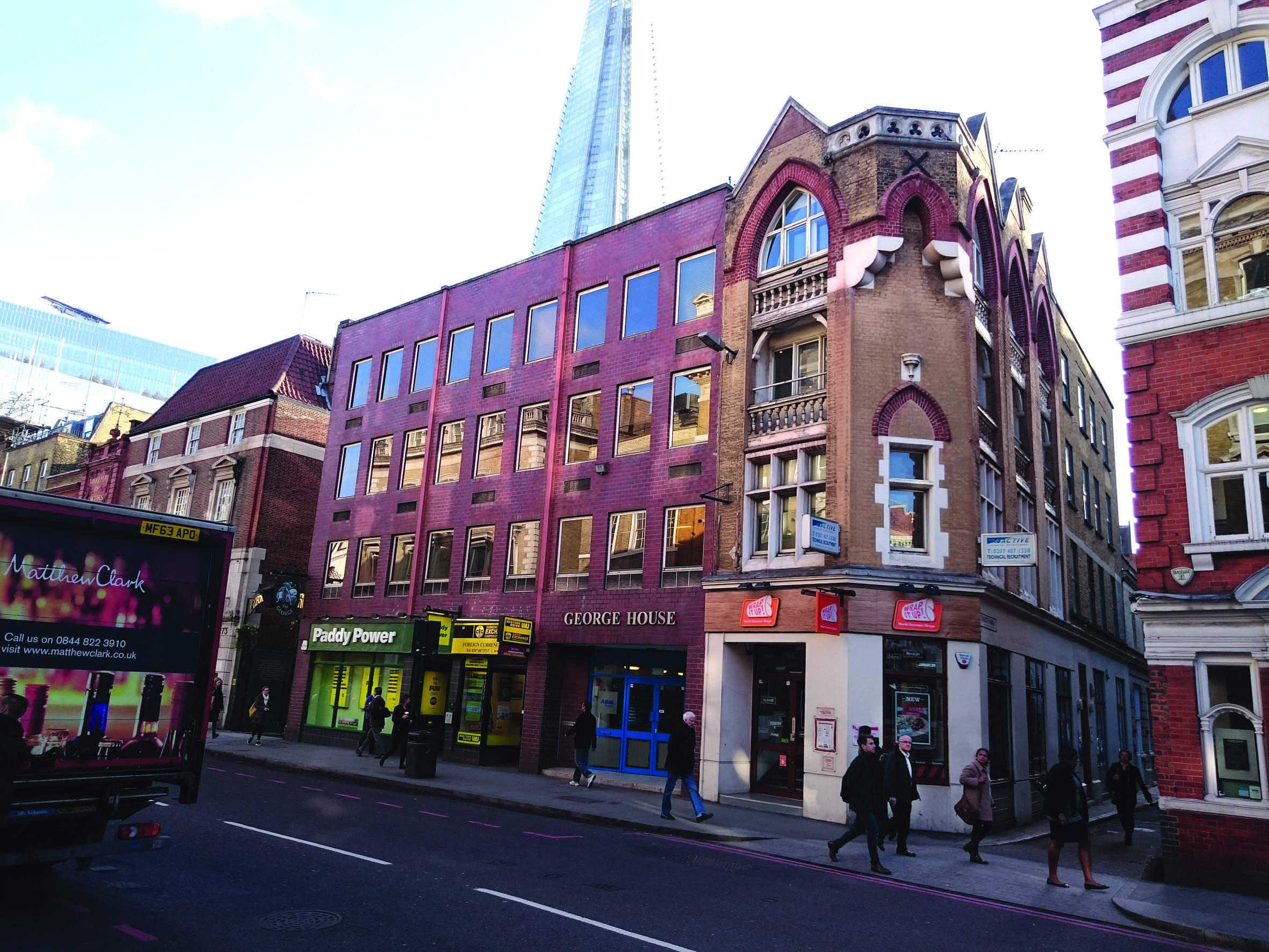 ABM UK has been ESOS audited
As for clients, Jones says having a complete overview of all energy used at the Circadian Trust has been beneficial. 'Having your business energy analysed independently by the consultants is a good way of measuring performance. It also offers a second view on where additional improvements, or savings, can be made.'
Jones says the trust constantly looks at ways of improving efficiencies and reducing its carbon footprint. Since completing an ESOS assessment, it has invested in renewables and made improvements in LED lighting. 'Rainwater harvesting is the next project for us, as well as solar hot water for our swimming pools.'
Crone believes ESOS has great potential to raise the profile of energy management and increase assessment standards. He says companies with good ISO 14001 systems were the most proactive, aware of the regulations in advance and able to plan for compliance.
'Those with strong internal reporting structures have had to spend less time gathering verifiable energy-consumption data, which means they have had to spend less time on compliance. Director's sign off can also be integrated within management reviews, further reducing the cost of compliance.'
Next steps
Geens says the government has done a good job of implementing regulations in a pertinent way. 'I would expect ISO 50001 to be used in the longer term for ESOS compliance because, once organisations start thinking about energy, it makes sense to put an energy-management system in place.'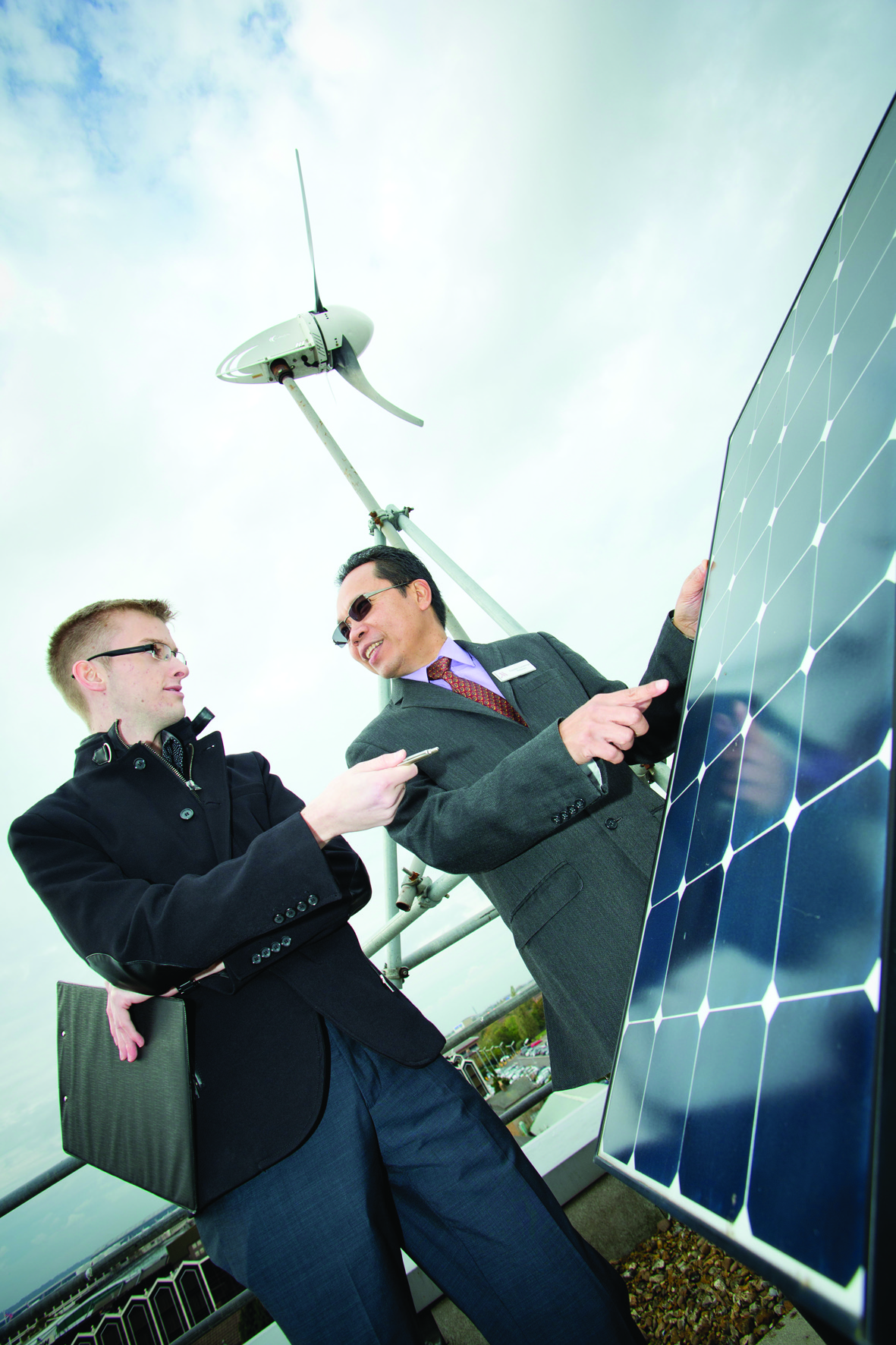 Gray assesses the London Heathrow Marriott Hotel
He says ESOS could potentially support other regulations – for example, the forthcoming legislation on minimum energy efficiency standards (MEES), which will prevent landlords from letting buildings with an Energy Performance Certificate below an E rating.
As part of the ESOS process, the assessor would identify a number of poorer-performing buildings and the areas for improvement, giving people time to get them sorted by 2018, when MEES comes into force.
Geens believes we will have a clearer idea of what energy regulations in the UK will look like after the government's consultation 'Reforming the business energy efficiency tax landscape'. 'I would be quite pleased if the government uses ESOS for any rationalisation of energy regulations it is doing. Existing schemes may somehow be merged with ESOS requirements – perhaps with annual reporting of energy use,' he says.
'It could be that ESOS assessments are carried out more frequently than every four years, without the detailed work of improvements. But the hope is that, once people are told what they are spending on energy, they might make improvements anyway, and start monitoring consumption.
'If companies do that, then things will be in the right place to report again in 2019.'
Gray adds: 'Although there is no requirement to undertake the recommendations from an ESOS audit, we hope it will give company directors an insight into how their organisations consume energy, and the cost implications of doing nothing.'
Geens agrees: 'Most companies think about how they can improve the bottom line, and making a clear business case means they will listen. Ultimately, the skill of the ESOS assessors will decide the success of the scheme.'
Visit www.cibse.org/esos for a list of CIBSE ESOS-accredited energy assessor training dates.