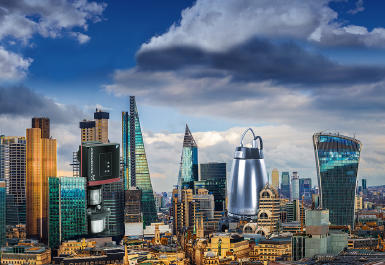 Buildings need to continually evolve to meet ever changing demands. With Government ambitions to achieve net zero emissions by 2050, one of the documented ways to achieve this in a timely and cost effective way, is to consider altering/upgrading an existing buildings fabric, as opposed to building from new.
This CPD accredited webinar, sponsored by Grundfos, will demonstrate  the significant returns that can be generated by upgrading and elevating the building services infrastructure to deliver carbon savings, while also improving operational efficiencies.
As refurbishments vary in scale and impact, a one-size-fits-all approach is not appropriate or proportionate, this focus will take a broader view and will look to 'upfurbish' the M&E systems and demonstrate, how by taking this approach, the return will be much greater than the sum of its parts.
Register for the webinar now.